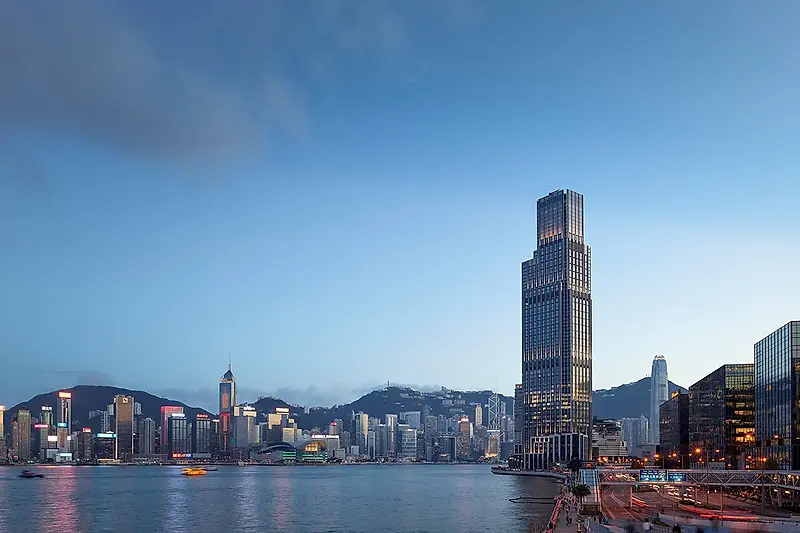 Victoria Dockside Receives Two Green Building Awards
The Hong Kong project is a recipient of a Grand Award and a Special Citation on United Nations Sustainable Development Goals.
A mixed-use development at the tip of the Kowloon Peninsula, Victoria Dockside celebrates Hong Kong's Victoria Harbor by marrying hotel, office, and cultural centers with outdoor public spaces and gardens. In addition to its varied program, Victoria Dockside's range of elegant materials includes stone, glass, and metal. The tower's stepped massing denotes the project's programmatic divisions and acts as a unifying exterior language. Undulating panoramic windows offer unobstructed views of Victoria Harbor while the underground pedestrian corridor provides access to public transportation throughout the Harbor.
The Green Building Awards, organized by the Professional Green Building Council (PGBC) and the Hong Kong Green Building Council (HKGBC), recognize projects and organizations that successfully practice and promote sustainable planning, design, and construction. Victoria Dockside, a nominee in the New Buildings, Completed Projects, and Commercial Building category, won the Grand Award and is one of two recipients of the Special Citation on United Nations Sustainable Development. Learn more about the awards here.