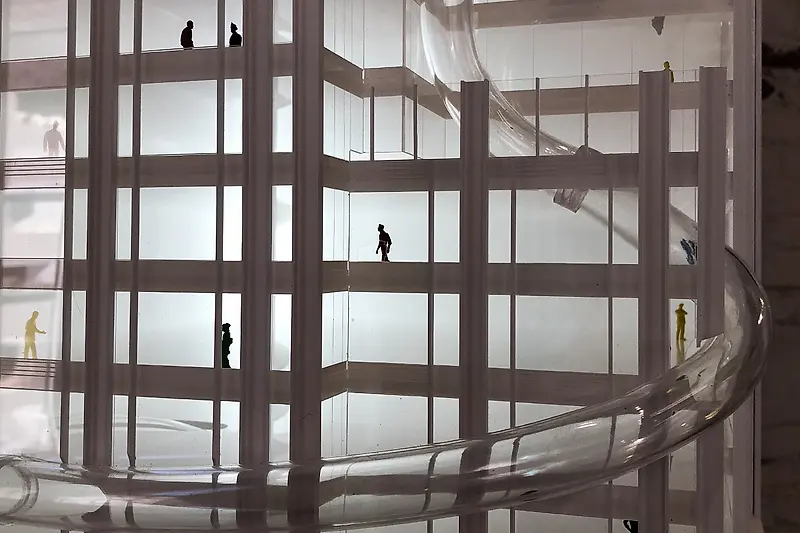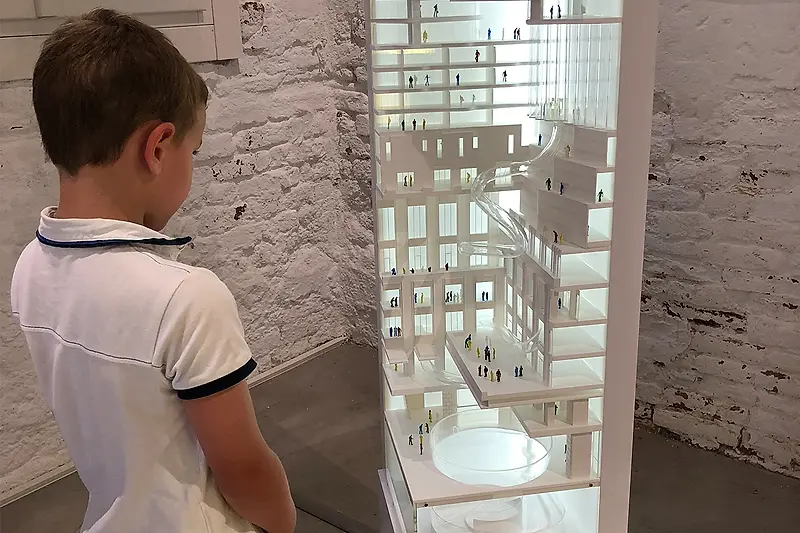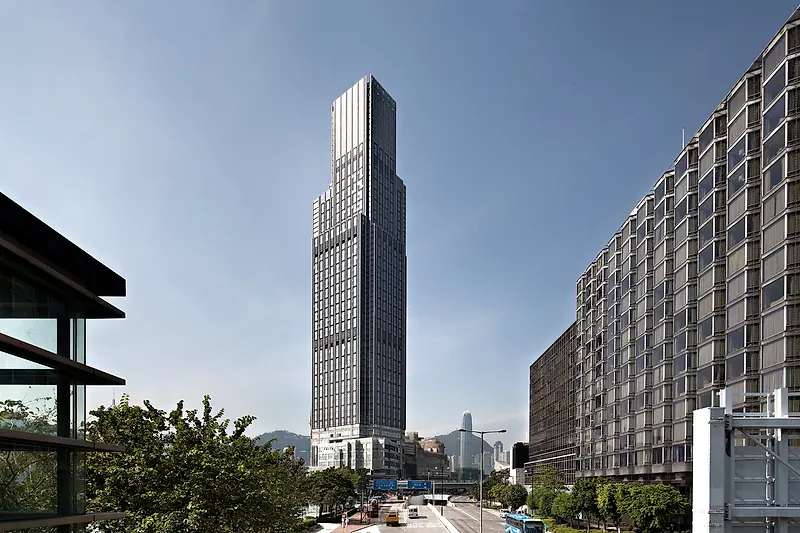 Venice Biennale's Hong Kong Pavilion Showcases Victoria Dockside
Curated by Professor Wang Weijun, the Hong Kong Pavilion featured "100 Towers from 100 Architects," including KPF's work at Victoria Dockside—a vibrant, mixed-use development at the heart of Victoria Harbor.
The installation included a dynamic, cross-section model of the Rosewood Tower, rendered in opaque white and translucent tubes and backlit to emphasize the colorful, scale figures perusing the floors. The rapid, playful movement of objects through the tubes channel the experience of exploring the mixed-use tower and all its amenities. The model's linear skeleton highlights the irregular, stepped massing of the actual tower, which becomes a unique form that is immediately recognizable on the city skyline. Another model illustrates the tower's commitment to green space, with moss-like pillars rising from within the model to a representation of one of the tower's sky gardens.
KPF attended the Hong Kong pavilion's opening ceremony and press interview with the project's client, New World Development. Once completed, Victoria Dockside will knit hotel, office, and cultural components with outdoor public space and gardens, reactivating the waterfront public realm.
Founded in 1895, The Venice Biennale is one of the most prestigious cultural organizations in the world. It stands at the forefront of research and promotion of new contemporary art trends, and organizes exhibitions and research in each of its sectors: arts, architecture, cinema, dance, music, and theater. With the overarching theme of "Freespace," the 16th International Architecture Exhibition "presents for public scrutiny examples, proposals, elements – built or unbuilt – of work that exemplifies essential qualities of architecture, including modulation and materiality of surface and the orchestration and sequencing of movement." It is open from May 26th to November 25th, 2018 in Venice Giardini, Italy.