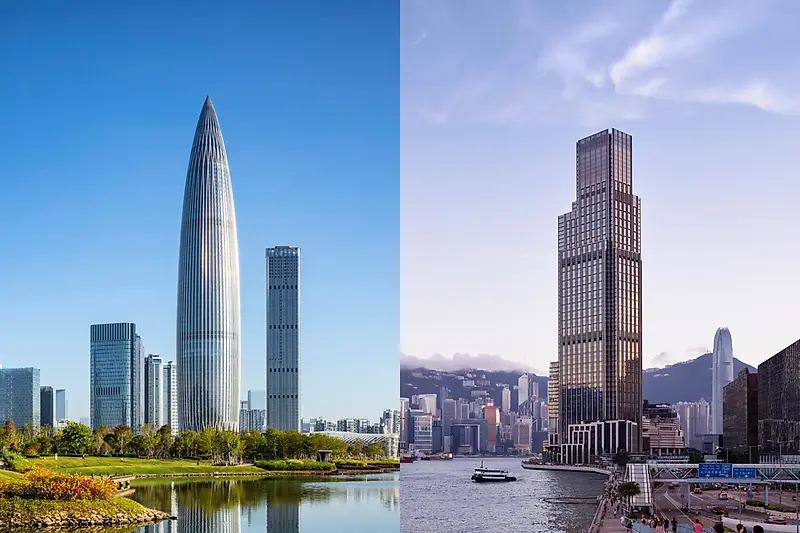 Two KPF Projects Selected for 2019 MIPIM Asia Awards
The Rosewood Hong Kong and China Resources Tower have both been honored with Asia's leading real estate award.
The Rosewood Hong Kong, part of the larger Victoria Dockside development, won in the category of Best Hotel & Tourism Development. The tower, comprising short-stay hotel amenities, serviced residences, and boutique office space, announces the development along the Victoria Harbor waterfront. Its stepped, irregular massing expresses its multiple programmatic divisions while maintaining a cohesive exterior language and offering unobstructed views of the water.
China Resources Tower, selected in the category of Best Office Development, anchors the Shenzhen's burgeoning Houhai District. Inspired by the spring bamboo shoot, the 400-meter tower features a light, stable and fast-to-erect tube and diagrid system that is expressed in its tapered, sculptural form. The tower also features a "sky hall", a cathedral-like space that allows people to occupy the building's absolute highest point.
The awards honor the "most ambitious, innovative and revelatory real estate projects" across the Asia-Pacific region. A total of 132 entries were reviewed by the jury this year, of which 33 were selected as winners ahead of this year's MIPIM Asia Summit. Gold, Silver, and Bronze winners will be revealed at the summit Hong Kong on November 26th and 27th. For more information about the MIPIM Asia Summit, click here.