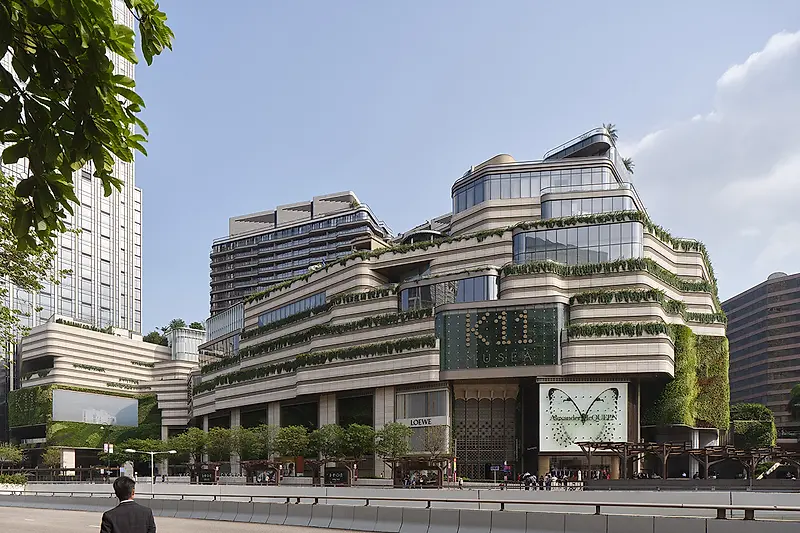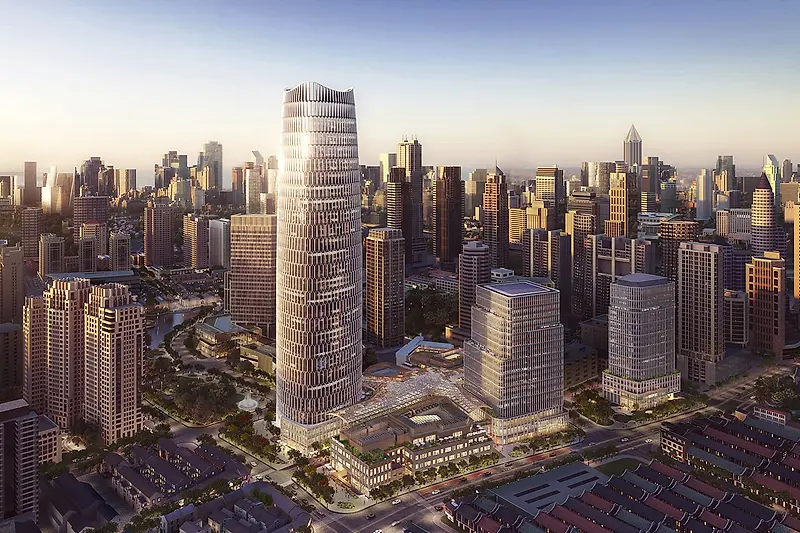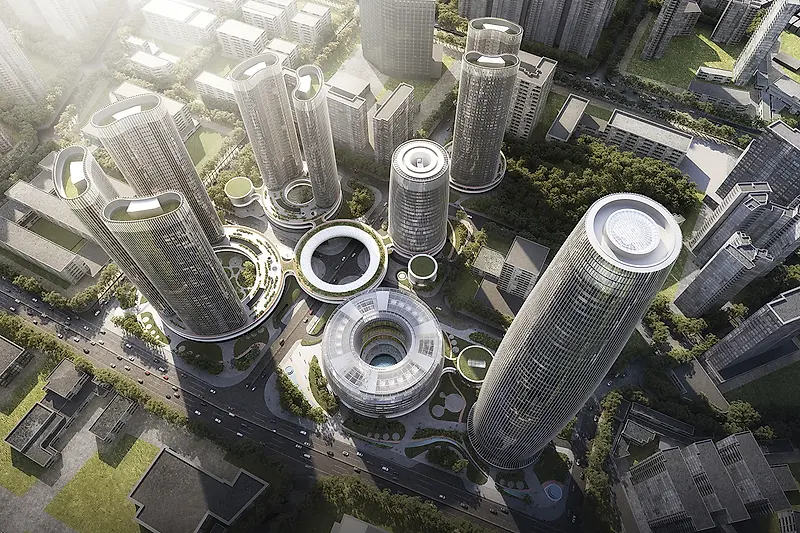 K11 ARTUS, CPIC Xintiandi Commercial Center, and OPPO Chang An R&D Center Win A&D Awards
K11 ARTUS is part of the Victoria Dockside mixed-use development located at the tip of Kowloon Peninsula. Along with residential space, the development includes the Rosewood Hong Kong and K11 Musea, a shopping center with entertainment venues. K11 ARTUS expresses undulating, horizontal ribbons along its façade, generating texture and balcony spaces that offer views of the Victoria Harbor and city skyline.
CPIC Xintiandi Commercial Center is comprised of three buildings, including a 250-meter Signature Tower. The center integrates office space, retail, cultural facilities, and public parks, while preserving historic buildings and showcasing the connectivity and balance of Shanghai. The development offers shared community spaces and incorporates natural ventilation which aids in temperature maintenance. The Signature Tower is set to achieve LEED Platinum, and the remainder of the buildings target LEED Gold.
OPPO Chang An R&D Center in Dongguan rests in the heart of China's Silicon Valley, covering over five city blocks. The development provides a unified space for everyone on campus and features a 250-meter tall office tower, an R&D center, education centers, retail spaces, and residential and serviced apartments. Prioritizing public spaces and modern facilities, the complex buildings are designed as interconnected circles that foster community and accessibility.
Now in its 17th year, the A&D Awards is one of the most respected and prestigious awards within the sectors of architecture and interior design. The winners were announced on Thursday, December 10. View K11 ATRUS, CPIC Xintiandi Commercial Center and OPPO Dongguan, and the rest of the winning projects here.