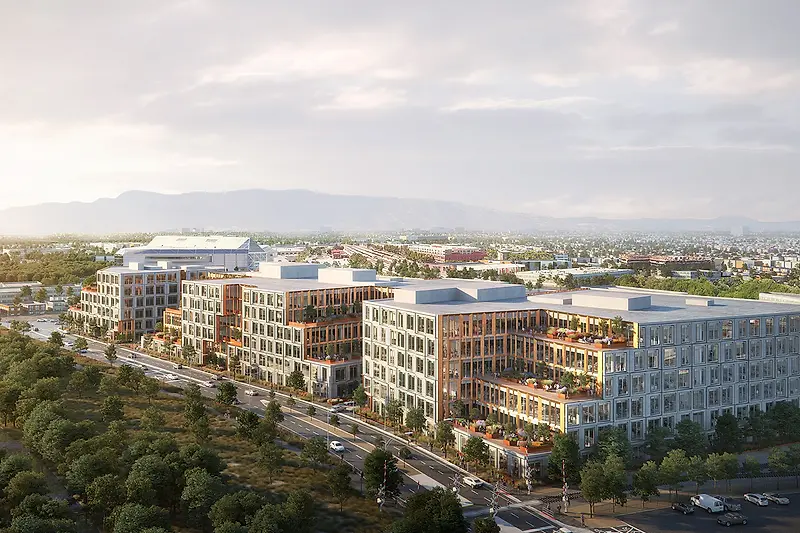 The Mercury News Checks in on Platform 16
Showing Boston Properties' "confidence in downtown" San Jose the outlet report on the mayor's optimistic visit to the office development's construction site.
Following a tour of the Platform 16 site, San Jose Mayor Sam Liccardo said "This is huge. This demonstrates the confidence of sophisticated builders who are making very big investments in the future of our city." The development includes three connected office buildings with active pedestrian streets, enhancing the region's position as a burgeoning tech hub. With private terraces and lush green spaces, Platform 16 redefines the traditional office setting to promote community and wellness.
Not only will the development accommodate up to 5,500 jobs once completed in 2025, its construction is currently generating an average of 150 construction jobs every day, with that number expected to double as progress continues. While discussing the impact of Platform 16, Liccardo shared, "the smart money, in the long run, is being placed on the downtown's future."
Read the full article here.
In addition to designing Platform 16, KPF is also part of a world-leading architecture and planning team enriching the grand vision of Google's Downtown West Mixed-Use Plan, which reimagines a transit-oriented neighborhood to reinvigorate the western edge of Downtown San Jose for future growth.