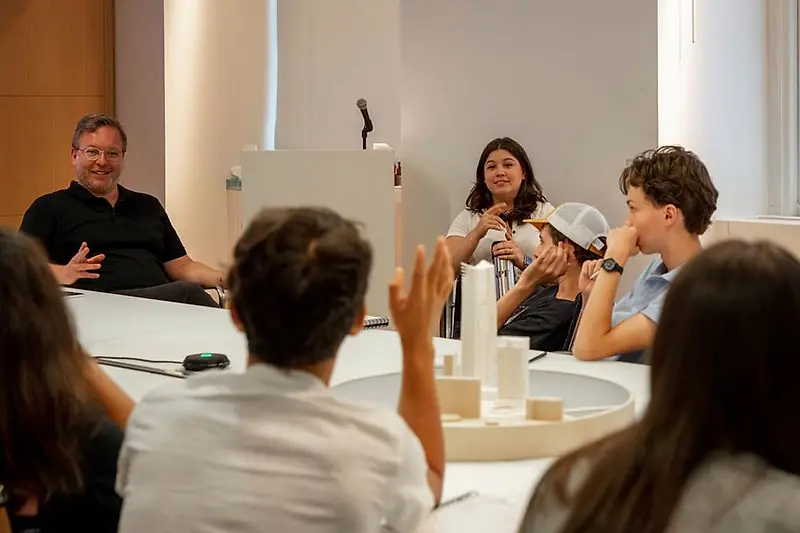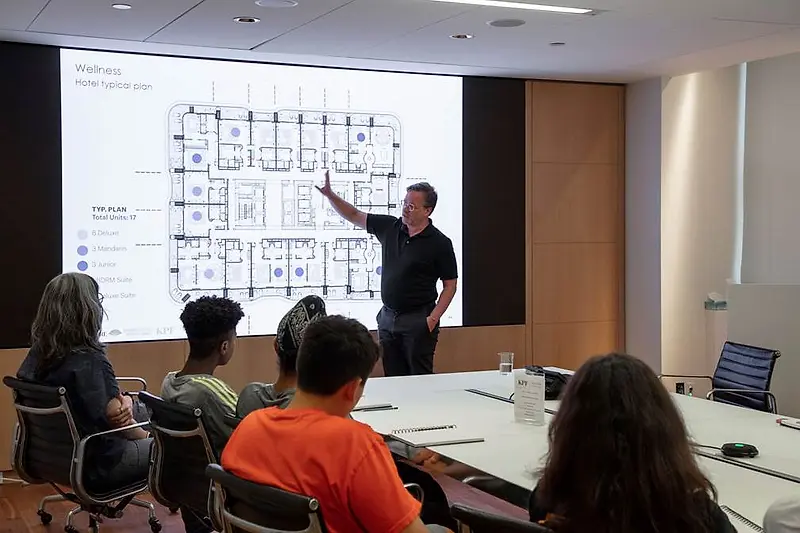 Students in The Center for Architecture's Summer Program Visit KPF New York
On July 17th, a group from the AIA New York's pre-college summer program visited the office for a tour and a presentation going behind the scenes about how projects are designed.
Students from the Architectural Design Studio (Grades 10-12), hosted by the Center for Architecture, visited the New York office, where they were led on a tour of the studio by Associate Principals Maria Jose Hurtado Ortiz and Brendan Lim. Director John Winkler then presented One Island Drive, the recently revealed residential and hospitality project in Miami. He recounted the project's design process, providing insight into an architect's daily tasks and milestone accomplishments.
The two-week intensive course is structured for students interested in exploring the field of architecture and developing their portfolios. Learn more about AIA New York Center for Architecture summer programs here.