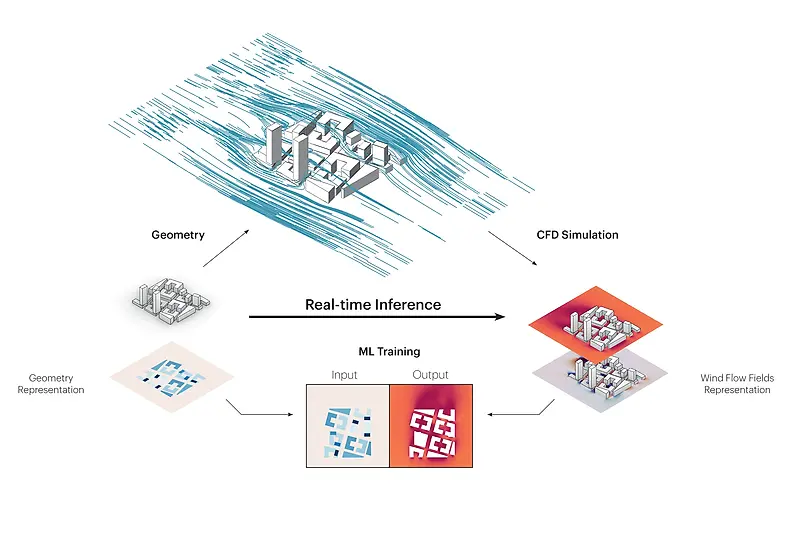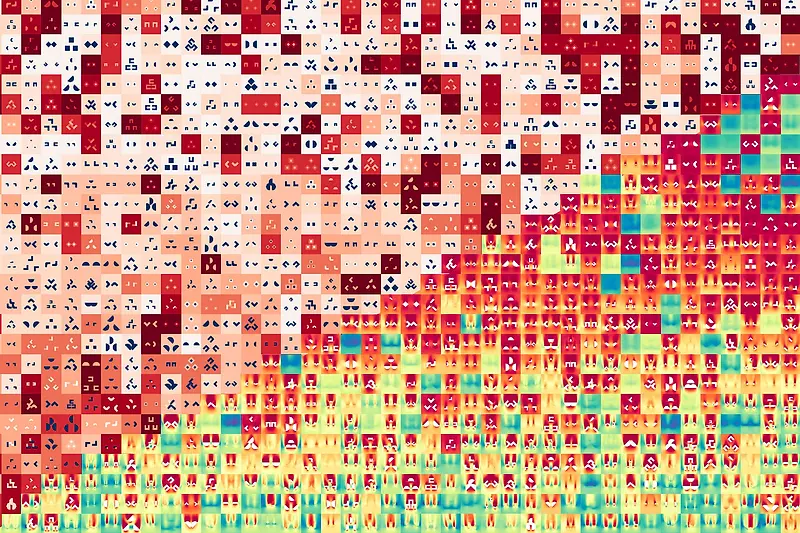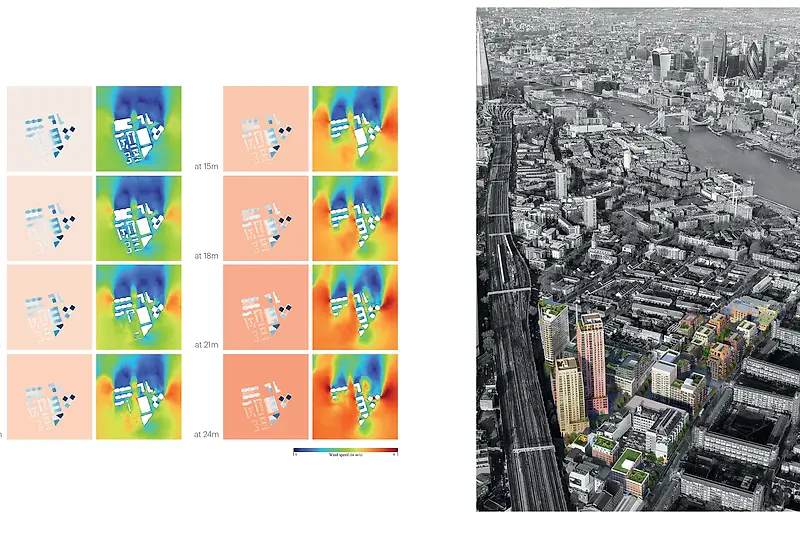 Sarah Mokhtar and Aleksandra Sojka Present at Leading AI Conference
KPF Computational Designer Sarah Mokhtar and Data Analyst Aleksandra Sojka presented at NVIDIA's GPU Technology Conference (GTC).
In 'Designing Better Cities with Deep Learning and Performance Simulation' Sarah and Aleksandra discussed how their work augments the architectural design process with real-time performance analytics, including wind flow. Building-performance simulation tools have been used for decades in architecture and urban design, but their running time and computational expense have previously made them ineffective during the early stages of a project, when they are most relevant. The presentation demonstrates how KPF is overcoming this limitation, deploying a trained model with the goal of the real-time inference, and how this can be applied to aid design decisions on live projects.
Sarah and Aleksandra's work is an example of how KPF's Innovation teams work across disciplines to achieve the best results and support best practice in design. Sarah is leading the applied research efforts in KPF's Environmental Performance (KPFep) team, a design and research group dedicated to developing computational simulation tools and apply environmental performance analysis to support evidence-based design within our work. Aleksandra leads KPF Data Science (KPFds) bringing cutting edge machine learning techniques and computation to design workflows and KPF operations alike.
The world's leading AI and Deep Learning conference, GTC brings together experts from around the globe to discuss the hottest topics in computing today, such as AI, Deep Learning, Intelligent Machines, Graphics and Entertainment. The conference attracts top universities, research firms and government agencies across multiple disciplines, from robotics to gaming and the automotive industry. Find out more here.