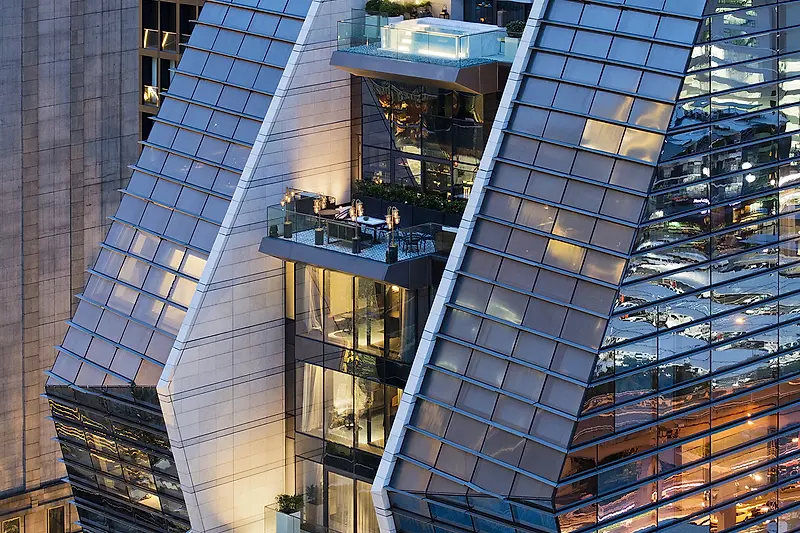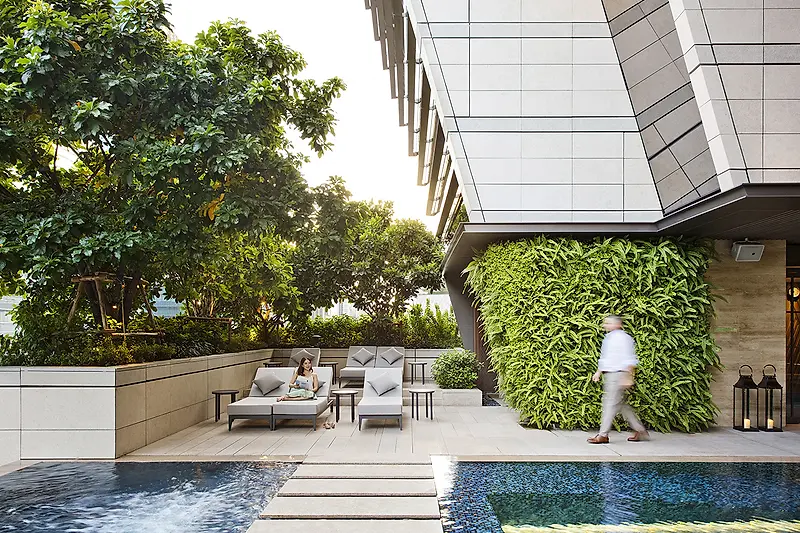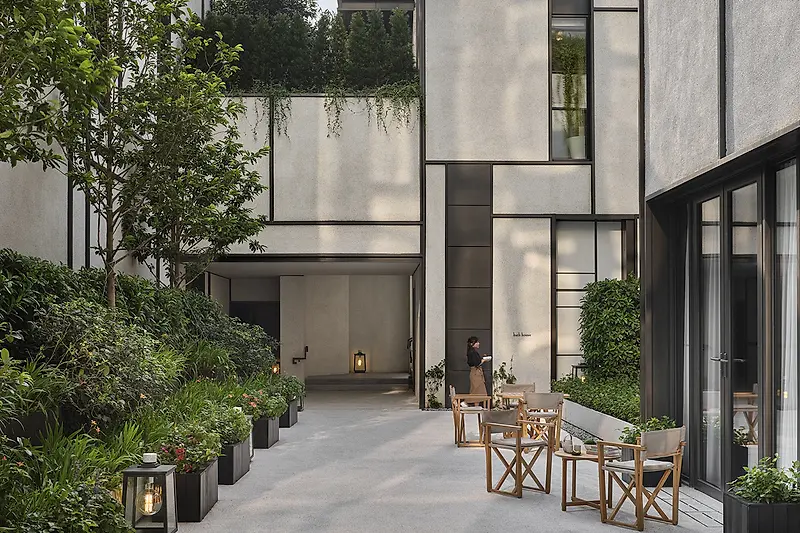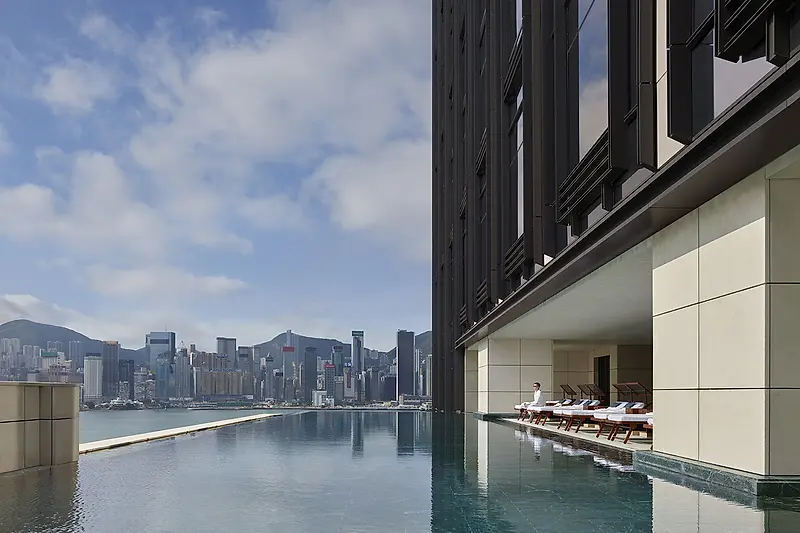 KPF-Designed Rosewood Bangkok Wins Hospitality Design Award
Chosen from over 1,000 total submissions, the Rosewood Bangkok was awarded in the Luxury Hotel category.
At the Rosewood Bangkok, KPF collaborated with Interior Designer Celia Chu Design & Associates to reflect Thailand's rich heritage and customs. Drawing inspiration from the graceful hand movement of the wai—the Thai gesture of greeting and welcome—two connecting high-rise structures are masterfully combined to create a dynamic form, revealing a tall, interior central opening. The 159-room hotel includes two restaurants, an intimately scaled wellness spa, an outdoor swimming pool with herb garden, a juice bar and fitness center, residential-style meeting rooms and ballroom space, as well as a top-floor speakeasy bar with DJ station, all of which showcase panoramic views of the capital.
Also recognized in the program was the Rosewood Hong Kong, a finalist in the Event Space category. In Hong Kong, KPF partnered with Interior Designer Tony Chi to envision a vertical estate by Victoria Harbor, where tranquility and intimacy can be found in a city filled with action. The 413 guestrooms are housed at the upper part of a 65-story mixed use tower dressed in glass, limestone and layers of intricate bronze color metal works, giving a timeless and iconic presence to the city's infamous skyline. The tower is characterized by a series of setbacks, providing a variety of outdoor experiences with differing degrees of privacy, ranging from intimate verdant gardens, an infinity pool on the harbor, to landscaped terraces with expansive views to the city's iconic waterfront.
Winners of the 16th Annual Hospitality Design Awards were revealed on October 22 at the annual HD Awards celebration in a small, socially distanced event in New York. The event was also streamed virtually. Read more here.