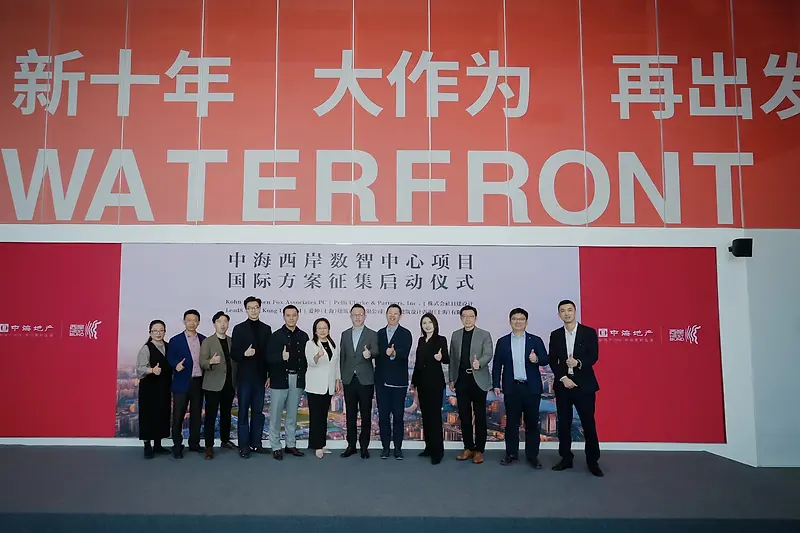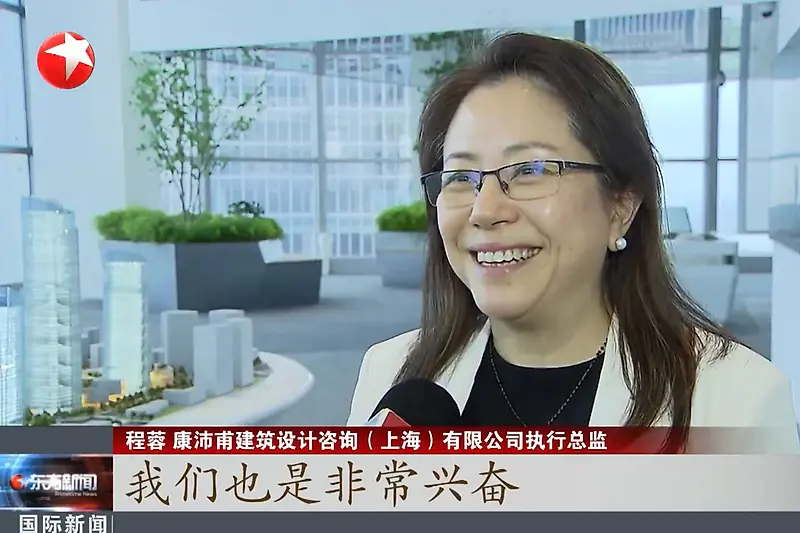 Rebecca Cheng and Samuel Li Speak at Shanghai Xuhui District West Bund Al Center Project Launch
This month, the KPF Principal and Director attended the international launch meeting hosted by China Overseas Real Estate, where they discussed the design of the tech-oriented district.
The project is located along the Huangpu River and contributes to Shanghai's "One River, One Creek" mission. Created to elevate the city's strategic role in the artificial intelligence industry, the district will include offices, shopping malls, high-end residences, and rental apartments. Upon completion, the project will become the third point in the "Industrial Golden Triangle," joining West Bund Digital Valley and West Bund Media Port.
The Shanghai Xuhui District West Bund AI Center Project launch was attended by representatives from local planning committees including the Xuhui District Planning and Resource Bureau, and real estate and design firms, including KPF, Lead 8, and COS Shanghai.
In addition to the event, Rebecca gave an interview with Shanghai Oriental TV, in a segment titled "Shanghai: West Bund AI Center Initiates Global Tender, Aiming to Create a New Benchmark for Artificial Intelligence Industry Agglomeration."
Read more here.