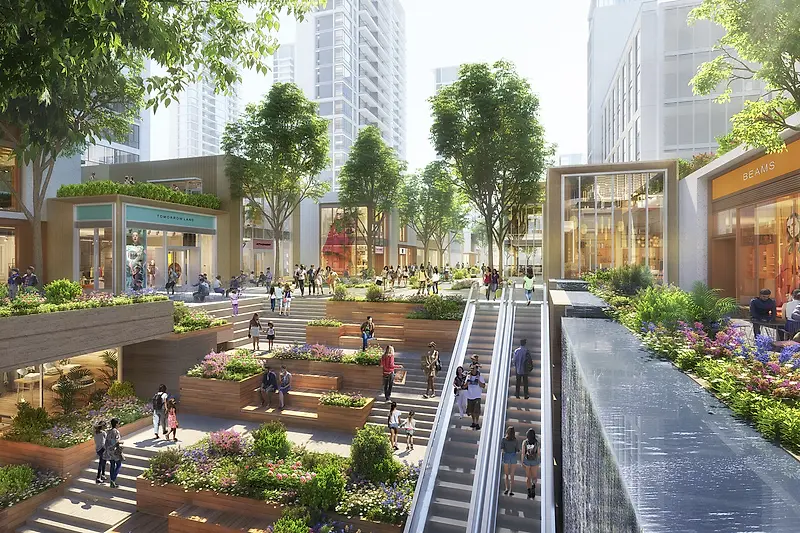 Rebecca Cheng and Angie Dong Discuss the Design of Asian Games Officials Village
In a forum hosted by HKS Shanghai following the 19th Asian Games, the KPF Principal and Associate Principal provided insight into the firm's approach to creating a flexible mixed-use neighborhood.
As a major international event, the 2023 Asian Games took a new approach in creating its facilities, with a focus on upgrading the architecture and reducing the environmental impact of the developments. Held in Hangzhou, multiple design firms created sporting infrastructure, commercial districts, and walkable communities to support the events program. KPF's work on the Officials Village prioritized the creation of a neighborhood that would continue to flourish after the events concluded. This is achieved through mixed-use programming, the pedestrian experience, and utilizing the riverfront destination.
Beyond presentations from the design teams, the group discussed topics such as how "grand event architecture" can elevate a city's urban development, the shift from monumental designs to a focus on sustainable projects, and the necessity for high-level collaboration and technological innovation in the development of these large-scale events.
The HKS-hosted "Design With 19th Asian Games" Forum featured leadership discussions from multiple firms and organizations involved in the design of the development, including AECOM, ARUP, and SOM. Learn more about the event here.