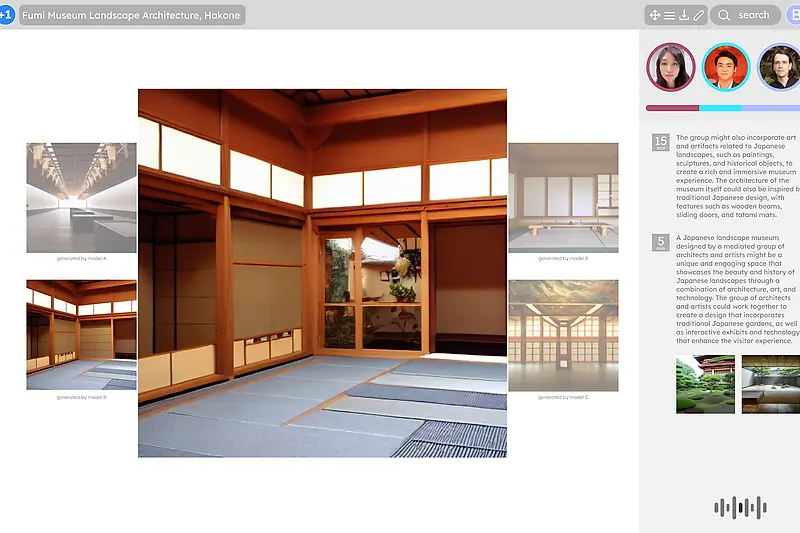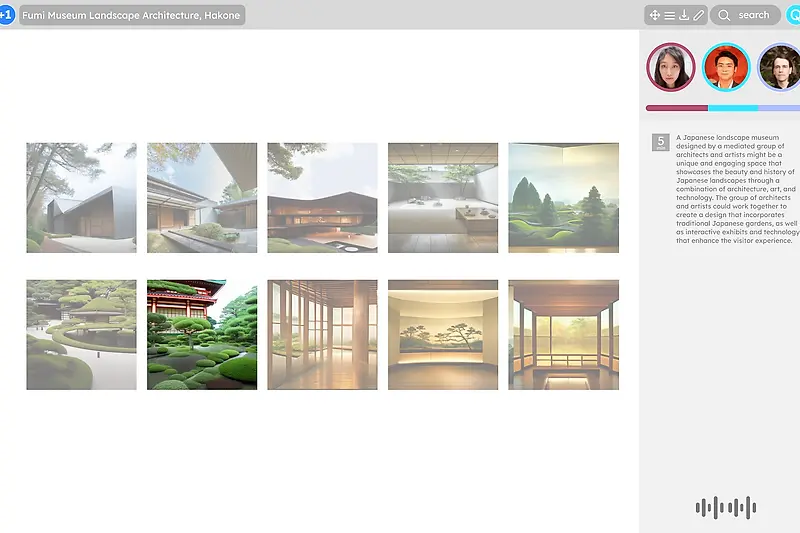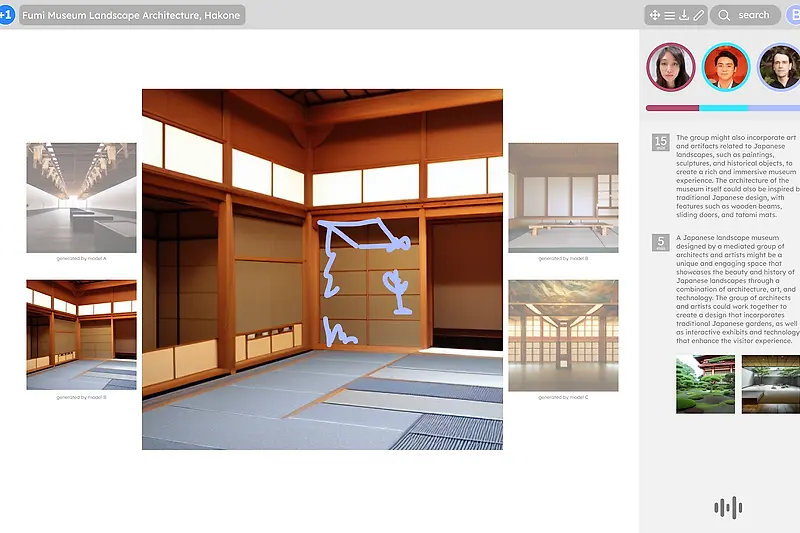 Quoc Dang Presents AI Research at eCAADe Conference
The KPF Environmental Performance Computation Specialist presented a paper entitled "AI-Mediated Group Ideation" along with co-authors from the Harvard GSD on September 20.
How can architects harness artificial intelligence to support the work of design? At the 41st Education and Research in Computer Aided Architectural Design in Europe (eCAADe) Conference at the Graz University of Science and Technology in Austria, Quoc presented an AI platform that architects can use to develop and refine new ideas. A paper co-authored by Quoc and fellow researchers Amelia Wen Jiun Gan, Blaine Western, and Jose Luis García del Castillo y López—all from the Harvard GSD—proposes a model for using AI as a creative mediator in architectural ideation processes such as charettes, public townhalls, and other idea-development sessions.
By using advancements in speech recognition, natural language processing, and text-to-image generation, they believe that they can help resolve issues including the challenge of coming up with a varied set of new ideas, difficulties reaching consensus, and even power imbalances within the group dynamic. The tool they created is a digital platform that looks and feels not unlike a standard video conference, but one where the web application summarizes the conversation in real time and prompts the group with images based on their conversation at specified intervals. Participants can select the images that work best and save them on the side of the interface as a visual record alongside an automatically generated summary text. The tool also allows users to alter parts of the images and regenerate them through sketch. To encourage equal participation and keep the group focused, a conversational clock shows how much each individual has spoken at any given point in time.
Read the paper here and explore more ways KPF is harnessing the power of AI here.