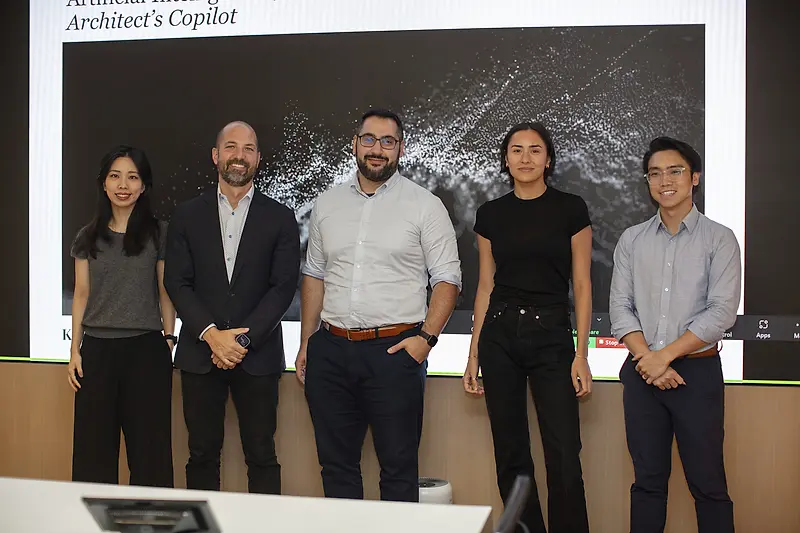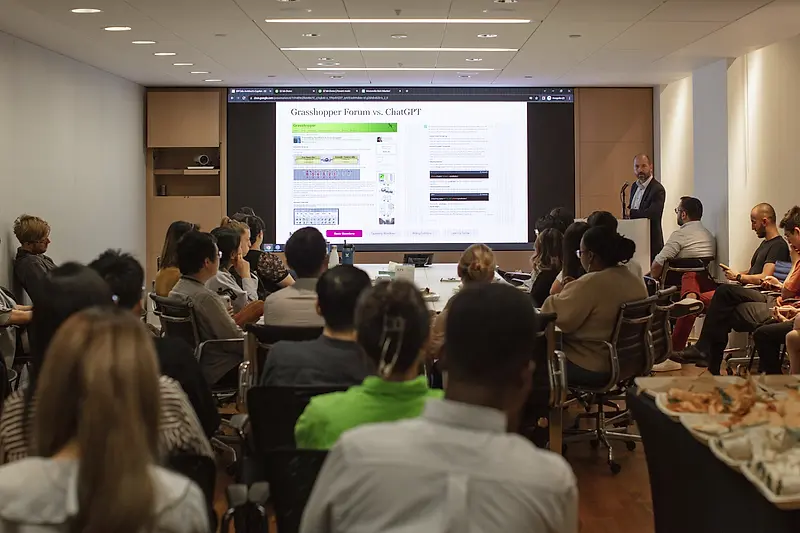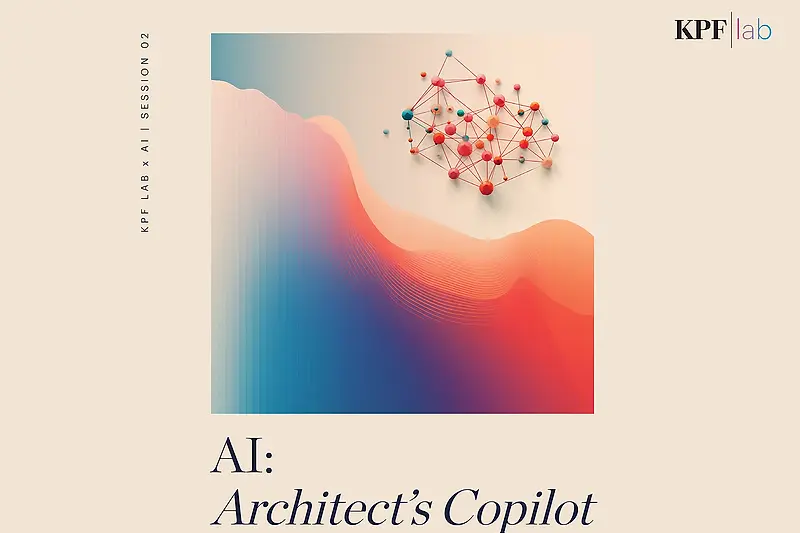 KPF Lab Hosts Office Event on AI and ChatGPT in Architecture
The community group, which focuses on emerging technologies and innovative tools, hosted a seminar on artificial intelligence and its applications in the AEC industry.
In the event "Architect's Copilot," the committee described how to maximize tools such as ChatGPT by crafting prompts or translating between languages and programming to reduce time spent on repetitive tasks and focus on designing. The Computation Team showcased how AI is integrated into Rhino and Grasshopper while a future session will focus on using Midjourney to assist early concepting, composing inspiration imagery, and iterating materiality.
KPF Lab was created to foster a global community of cutting-edge thinkers, discuss and evaluate new up-and-coming technologies, and facilitate hands-on exploration with group participation. Every month, the group examines different topics and software, hosting information sessions to bring together members of the office.