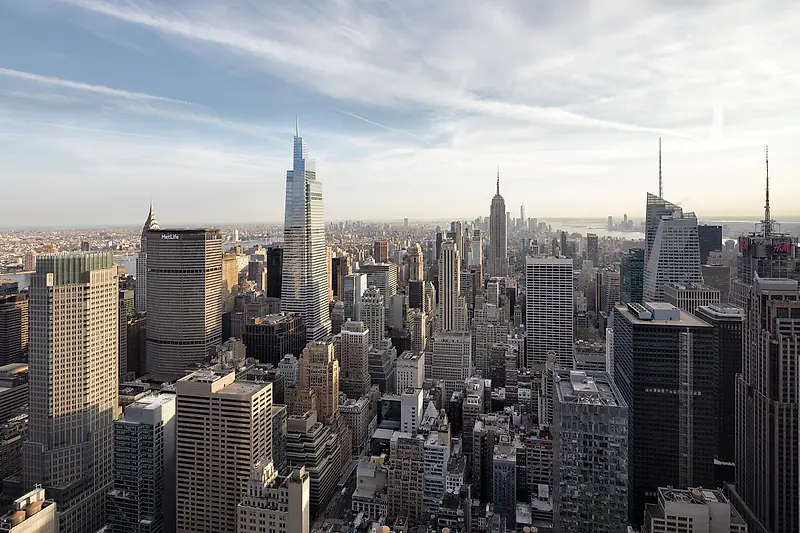 One Vanderbilt "a once-in-a-generation transformation," Named RPA's Project of the Year
On October 6th, the Regional Plan Association honored the KPF-designed tower at its Centennial Gala.
The event celebrated a century of research, planning, and advocacy for the association. In selecting One Vanderbilt as its Project of the Year, the RPA highlights the tower's presence on the Manhattan skyline, and its impact as signaling "the beginning of the recovery of New York City from the COVID pandemic" upon its opening in the fall of 2020. "Occupying an iconic location next door to Grand Central Terminal, planners and architects created new public spaces on Vanderbilt Avenue and designed a building that respects and enhances the historic terminal, truly enriching the public realm," the RPA explained. "One Vanderbilt is more than a once-in-a-generation transformation of Midtown Manhattan, but also the herald of what is to come."
Scott Rechler, RXR Chairman and CEO, received the Centennial Above and Beyond Award, and Hope Knight, Empire State Development President and CEO, received the Centennial Making it Happen Award. The Gala also marked the soft opening of the RPA's Centennial Exhibition in Grand Central's Vanderbilt Hall, which will be followed by a formal opening reception on October 11th.
RPA was founded in 1922 by planners and advocates looking to improve the quality of life in New York through transportation, economic development, and real estate.
The event was held on October 6th at 7:00 PM at Cipriani 42nd Street in Manhattan. Learn more here.