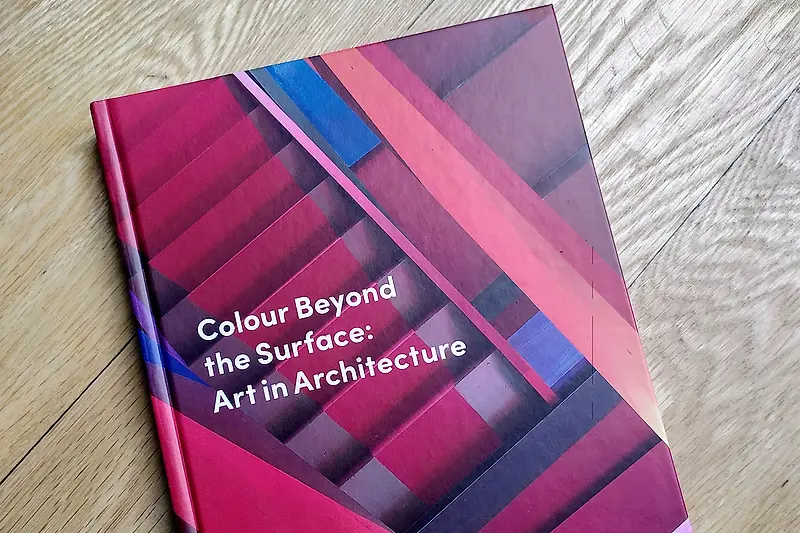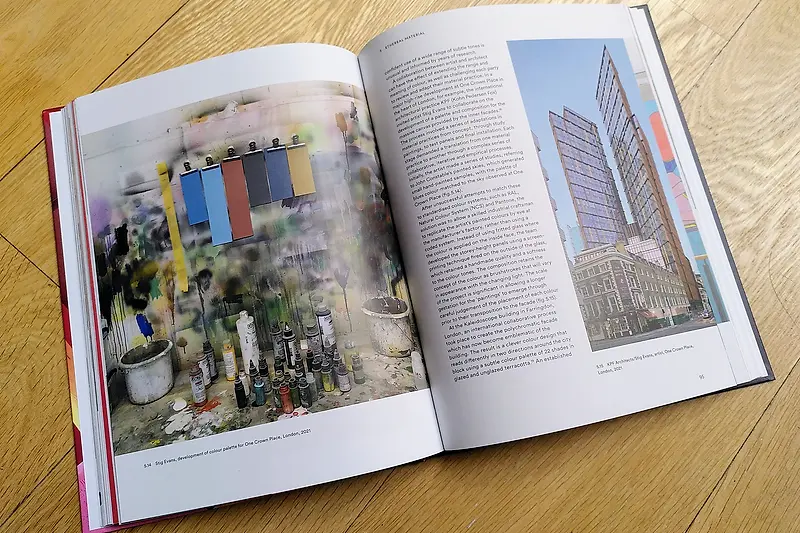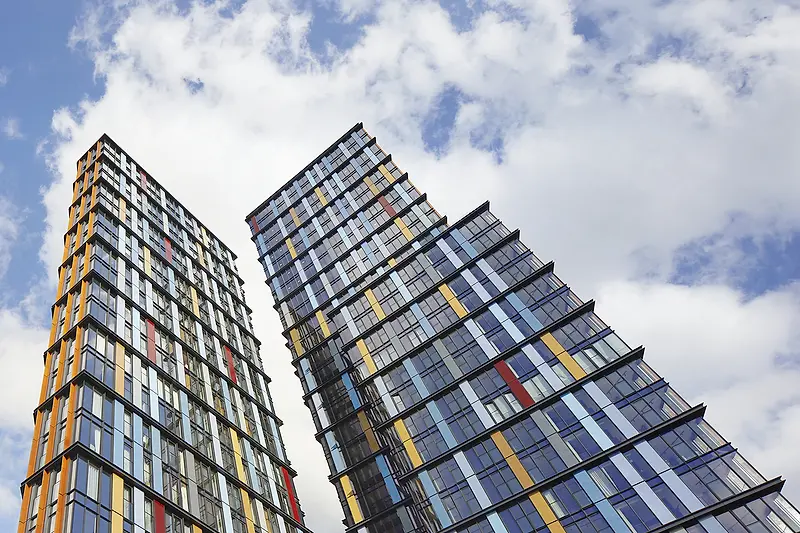 One Crown Place Features in 'Colour Beyond the Surface: Art in Architecture'
Author Fiona McLachlan describes how KPF and artist Stig Evans tapped into industrial expertise to deliver a project that matched the artist's vision.
At One Crown Place, the inner facades of the two residential towers feature an artwork on an urban scale. The composition of coloured panels, or 'brushstrokes', uses colours inspired by Constable's cloud paintings and the materiality of the local area. Colour swatches were painted en plein air on site, these colours were then printed on storey-high glass panels that match and contrast with the sky as the day passes, to create a kinetic experience.
The colour swatches could not be matched using standardised colour systems, so they were replicated by eye at the manufacturer's factory, with colours screen-printed onto the external face of the glass to retain a handmade quality, eliminate distortions through reflections and create a softness to the colour tones.
Fiona McLachlan, is an architect and Professor of Architectural Practice at the Edinburgh School of Architecture and Landscape Architecture. She has published three books on the topic of  the use of colour in architecture.
Colour Beyond the Surface: Art in Architecture is published by Lund Humphries and available to order here.
Watch Stig Evans and John Bushell discuss the artwork at One Crown Place in a 20-minute video here.