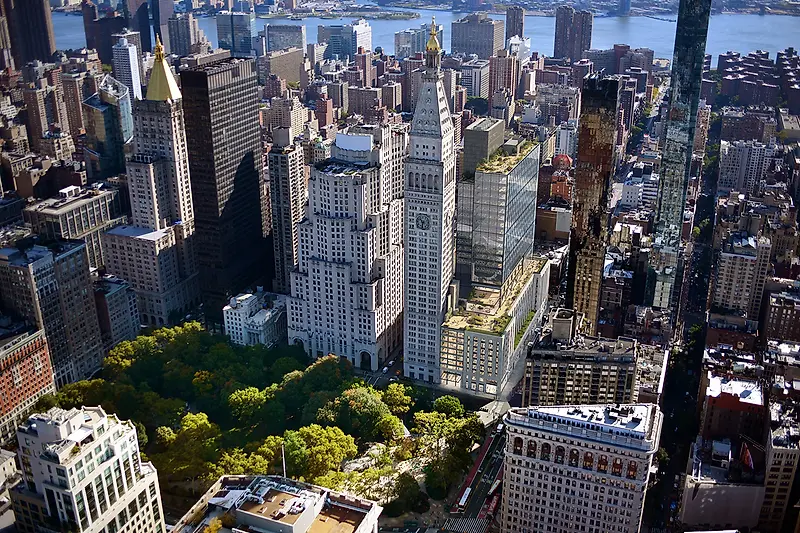 Lloyd Sigal Discusses One Madison Avenue's Adaptive Reuse at the 2023 CTBUH Americas Conference
On May 11th, the KPF Principal spoke on the panel "Second Life of a Building," where he provided insight into the firm's transformation of the New York office tower.
At the CTBUH "Green(er) Capital: Investing in a Sustainable Urban Future" conference, speakers on the "Second Life of a Building" panel discussed the benefits of adaptive reuse projects, including sustainability attributes such as preserving embodied carbon while also reducing high material and labor costs associated with new builds. Each panelist showcased innovative transformation projects from across North America as case studies.
Lloyd presented One Madison Avenue, an office tower that updates an existing, mid-century podium and adds an elegant new 18-story tower – essentially placing a new building on top of an existing structure – along with over an acre of outdoor space and multiple terraces. The redesign retains 67% of the original building's structure and is forecast to result in an energy reduction of over 60% against the AIA 2030 Commitment baseline.
Lloyd was joined by Deni Poletti, Principal at Core Architects, Inc.; Brent Van Gunten, Principal at Gensler; and Yoram Cimet, Projects Director at CIMET Arquitectos.
The 2023 CTBUH Americas Conference took place on May 11th and 12th at the Lotte Hotel at F5 Tower in Seattle, WA. Learn more about the conference here.