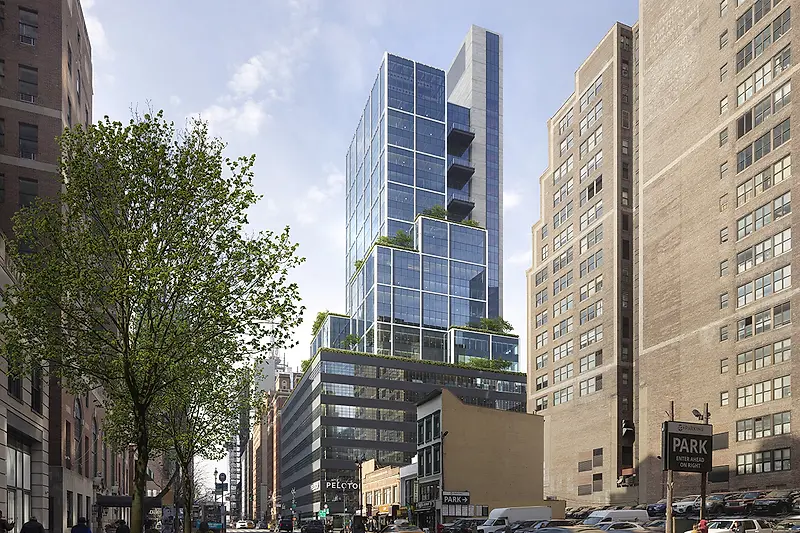 Lauren Schmidt Shares Career Advice and Design Inspiration with ULI
The KPF Principal joined the Urban Land Institute New York Chapter for their "5 Minutes With" series.
Following the announcement of Hudson Commons as a finalist in the Awards for Excellence in Office Development, Lauren spoke with ULI NY about the project, designing buildings in New York, and her journey as an architect.
In response to what has influenced her, Lauren shared a story of her first day at KPF, "I was working on a new competition and during our first team meeting, Bill Pedersen asked me, the new hire and fresh graduate with about 3 hours on the job, for my opinion about the design ideas being discussed." This taught Lauren that "the best ideas can come from anywhere," highlighting the importance of collaboration.
Lauren notes that a commitment to teamwork was central to the design of Hudson Commons and the success of the project: "The willingness of everyone involved to collaborate, challenge what makes a great building, and push ourselves to think creatively about all aspects of the project, has made Hudson Commons a project that every team member is proud to be part of."
The interview closes with Lauren sharing what about New York inspires her. Lauren explains that the city allows "you to think differently and to challenge the 'standards' set by others." The concentration of talent means inspiration is never far.
The winners of the Awards for Excellence in Development will be announced during a gala on November 2nd. Read the full interview here and learn more about the awards here.