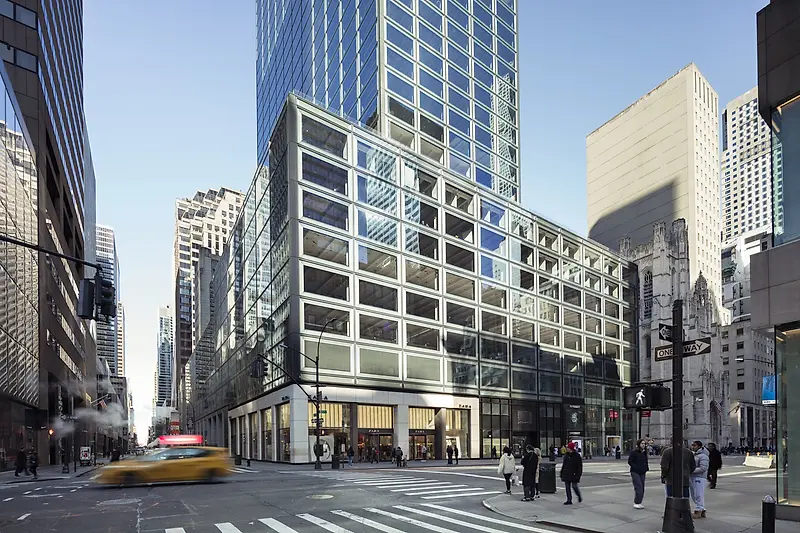 Lauren Schmidt Presents 660 Fifth Avenue at Façade Tectonics Forum
On June 6th, the KPF Principal spoke on the repositioning and recladding of the Midtown Manhattan office building at the façade-focused event.
On the panel "Recladding and Repositioning: 660 Fifth Avenue," the group discussed the 1950s building's modernization that transformed its original unitized glass and aluminum cladding into a custom glass curtain wall, providing mullion-free floor-to-ceiling windows from column to column. The project features the largest single-pane units ever used on an office development in New York City. Learn more about the project and KPF's approach to adaptive reuse here.
Lauren was joined by members of the 660 Fifth Avenue team, including David Noyes, Project Executive at Brookfield Properties; Ed Harms, Managing Partner at Island Exterior Fabricators; and Marc Simmons of Front Inc. Peter Arbour of Liquid-Wall will moderate the event.
The forum hosted by Façade Tectonics Institute took place on June 5th at the Center for Architecture, 536 LaGuardia Place, New York. Learn more here.