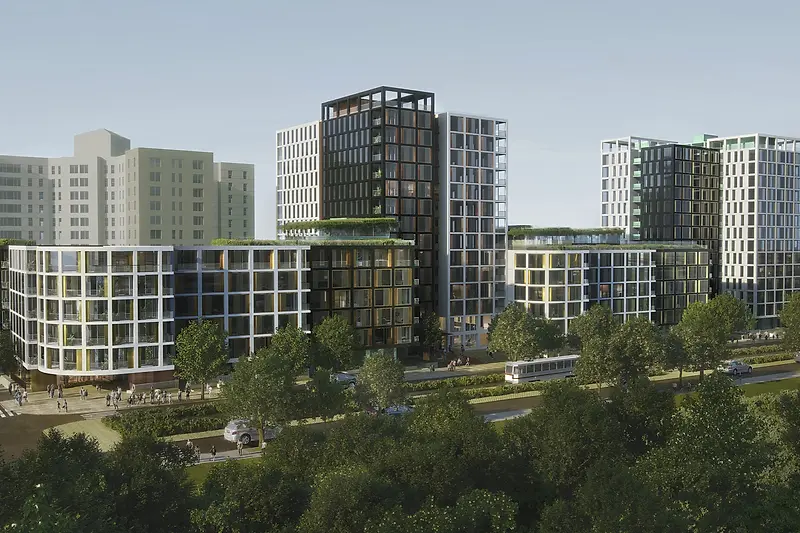 KPF's Design for Parkmerced Block Unveiled
The Real Deal reported that developer Maximus shared the plans for the 152-acre project in San Francisco, including KPF's contributions that include two residential buildings.
The San Francisco neighborhood expansion will feature the addition of nearly 5,700 units across four phases. Three segments of the first phase, Block 3W, 4, and KPF-designed 21S, were the focus of The Real Deal's report. KPF's design features two 14-story residential buildings containing 471 apartments, amenity spaces, as well as parking for cars and bicycles. Layered balconies add visual variety, furthered by a material palette that changes across the structures, featuring warm coppers and nickels juxtaposed with jade greens.
The Parkmerced master plan transforms the original World War II-era neighborhood with new shops, restaurants, offices space, and a 64,000-square-foot community center.
Read the full article here.