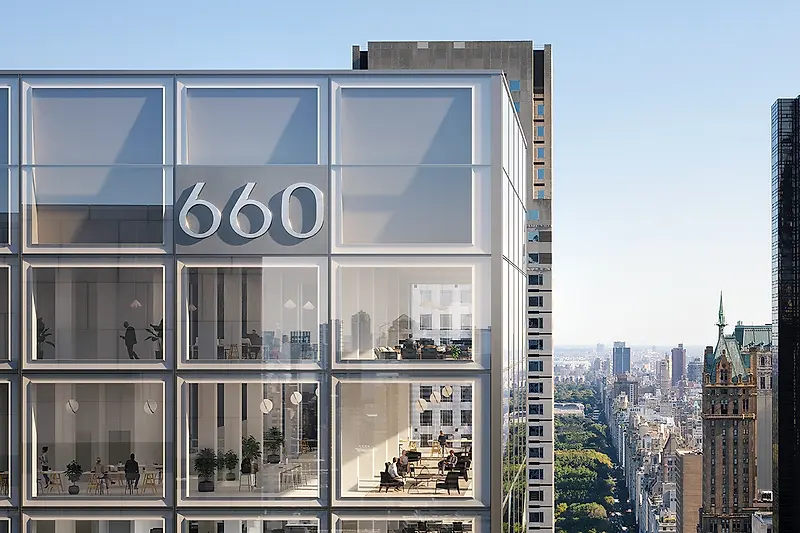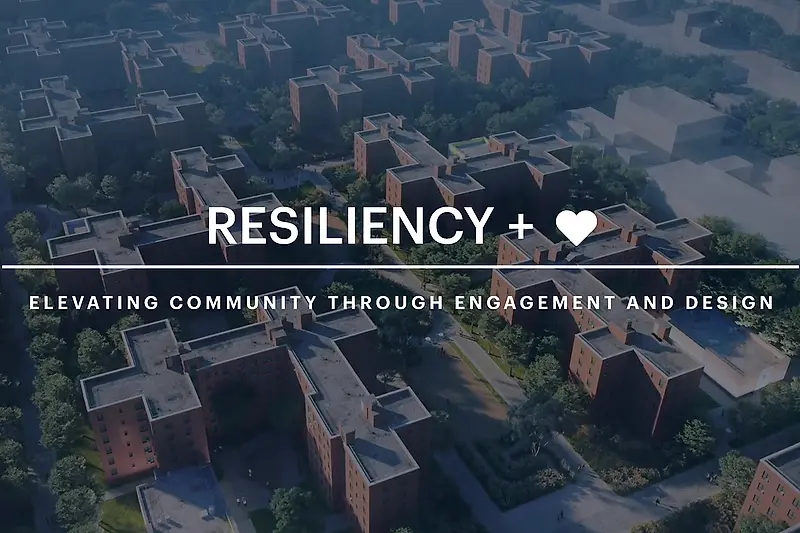 KPF Projects Featured in Open House New York Weekend
On October 22nd, viewers gained an inside look into the design and construction progress at 660 Fifth Avenue. The modernization features a state-of-the-art façade that will maximize occupant comfort and reduce the tower's energy consumption. The unique structural system of the existing building provided significant opportunity when it came to the recladding, allowing for a new skin that features some of the largest façade panels installed in the city. Numerous columns and low ceilings will be eliminated from the office floors, maximizing interior space and providing double height spaces and interconnected floors. Lauren led the tour through the lobby, the top double-height floor, the marketing suite, and the level 10 terrace. Learn more here.
Opened on the 21st, viewers learned about KPF's ongoing resiliency and recover work at the NYCHA Red Hook Houses. The KPF-produced short film documents the devastating effects of Superstorm Sandy, and explains, through interviews with key members of the design team as well as development residents, the significance of the project. Currently under construction, the project involves collaboration with City Council Member Carlos Menchaca, Arup, OLIN, and the residents themselves. This experience was offered during OHNY Weekend as a part of Sandy + 10, a series exploring projects fostering recovery and resilience in the 10-year wake of Hurricane Sandy. Learn more here.
Other events highlighting KPF projects included nighttime tours exploring the lighting design at One Vanderbilt and Waterline Square Park, and the Skyscraper Museum's new exhibit "Residential Rising: Lower Manhattan Since 9/11" featuring 111 Murray Street.
The 20th annual, completely free, OHNY Weekend ran from October 21-23, unlocking almost 300 places across New York's five boroughs through talks, tours, and behind the scenes access. Learn more here.