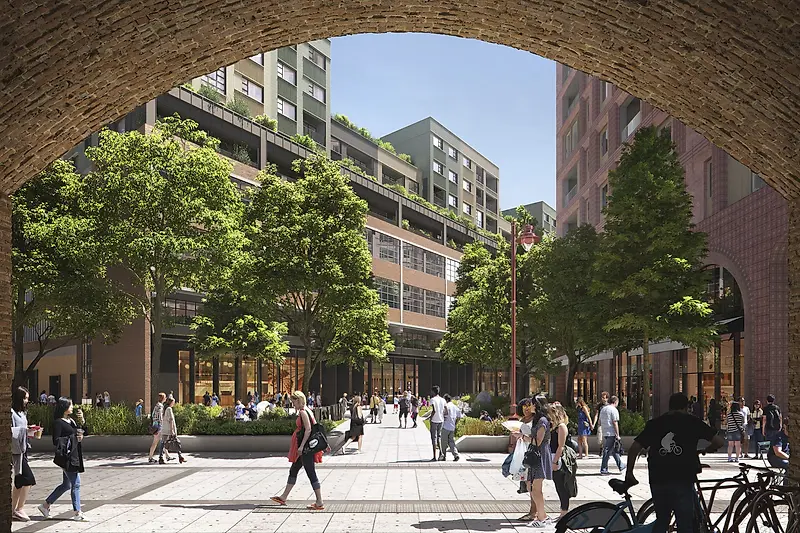 KPF Presents Research at SimAUD 2020
A multidisciplinary group from KPF's Innovation teams, Sarah Mokhtar, Senior Environmental Performance Designer; Aleksandra Sojka, Data Scientist; and Carlos Cerezo Davila, Environmental Design Director, have produced a paper for the Symposium on Simulation for Architecture and Urban Design (SimAUD).
The full paper and presentation are now live, and Sarah and Carlos will participate in an online panel discussion to discuss their work on Monday 25 May.
As projects increase in scale – from a single building to an entire city – simulation has become an essential tool, informing design decisions for problems that are too complex to be addressed by intuition, experience and generic studies alone. Despite the vital role that wind microclimate plays in urban design, the time, cost and computational expense of traditional fluid dynamics simulations make them ineffective during early design stages. The paper looks at alternatives that allow performance simulations to be used to model wind microclimates in a fraction of the time, providing results that can inform design from the earliest stages and improve pedestrian comfort. Sarah, Aleksandra and Carlos' work demonstrates the way that KPF is harnessing the potential of new methods of working to support best practice in design and improve the cities we live in.
SimAUD offers a platform to unite researchers and practitioners in the fields of architecture, urban design, urban planning, building science, and data science. Find out more and read the full paper, Conditional Generative Adversarial Networks for Pedestrian Wind Flow Approximation, here.