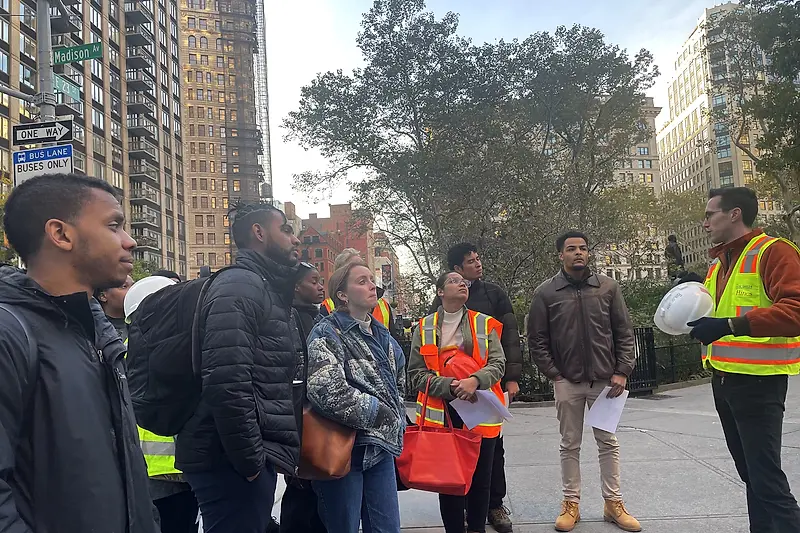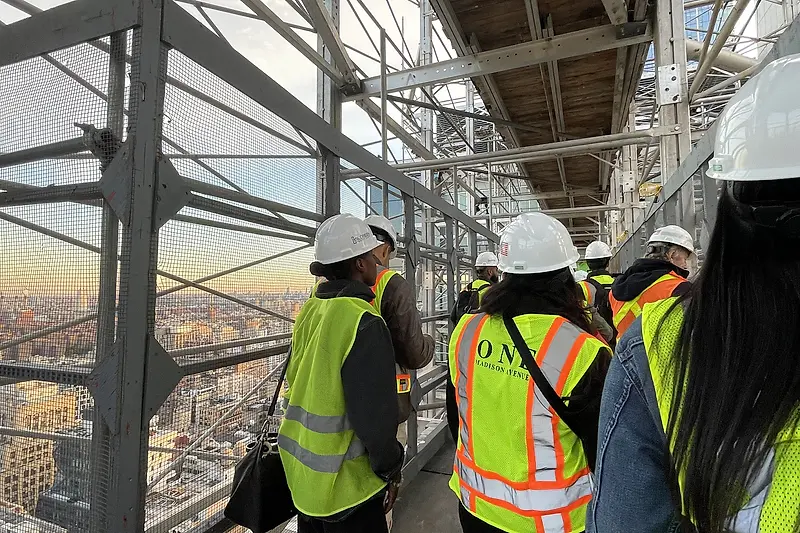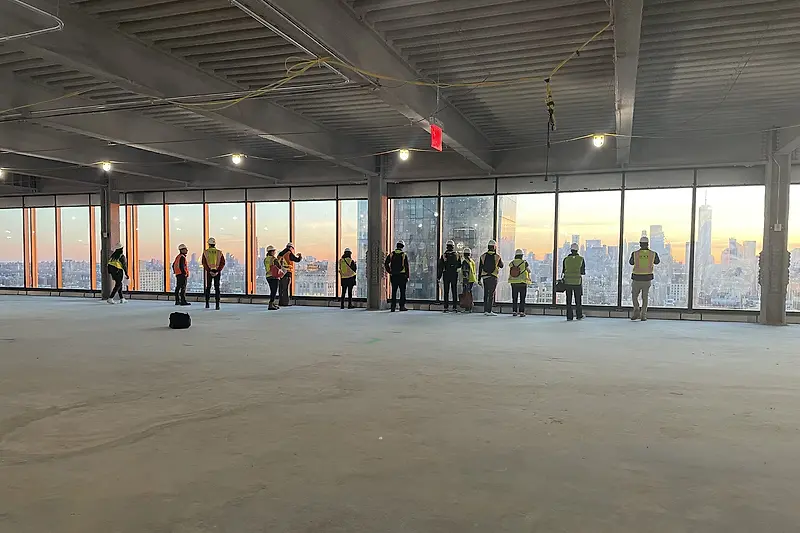 KPF Hosts Tour of One Madison Avenue with nycoba|NOMA
As part of the chapter's new initiative, "Actively Xperience Projects," Associate Principal Chandler Archbell led a tour of the KPF-designed adaptive reuse project.
The New York Chapter of The National Organization of Minority Architects' (nycoba|NOMA) new program is geared towards architecture professionals seeking to fulfill their architectural experience program (AXP) to qualify to take architecture registration exams. Chandler led the site tour and info session and was joined by Associate Principal John Popa and Global Diversity Officer Kavitha Mathew. The hard hat tour visited the lobby, amenity floor, typical office floors, and the terraces, with the higher floors accessed via the construction hoist. Special attention was paid to the curtain wall assembly, truss, and mega column structure.
Learn more about nycoba|NOMA here.
Previous tours of One Madison Avenue were offered as part of Archtober's Building of the Day series and Open House New York Weekend. Learn more about the project's adaptive reuse strategy here.