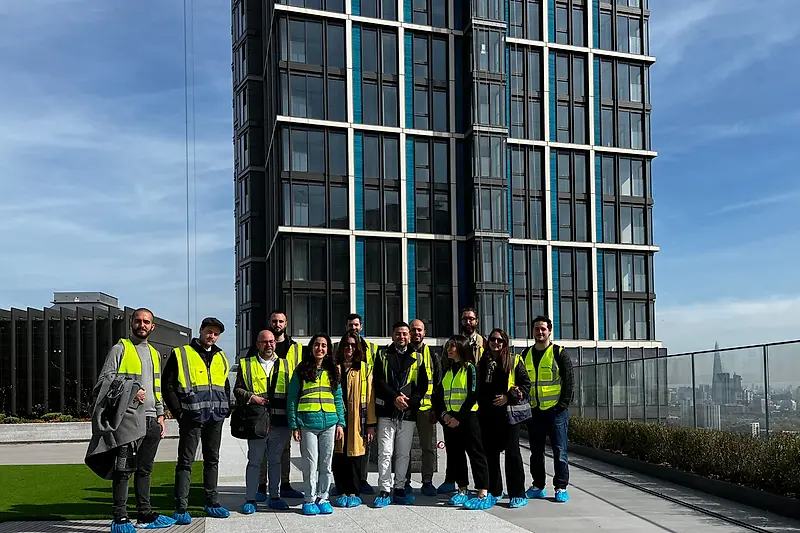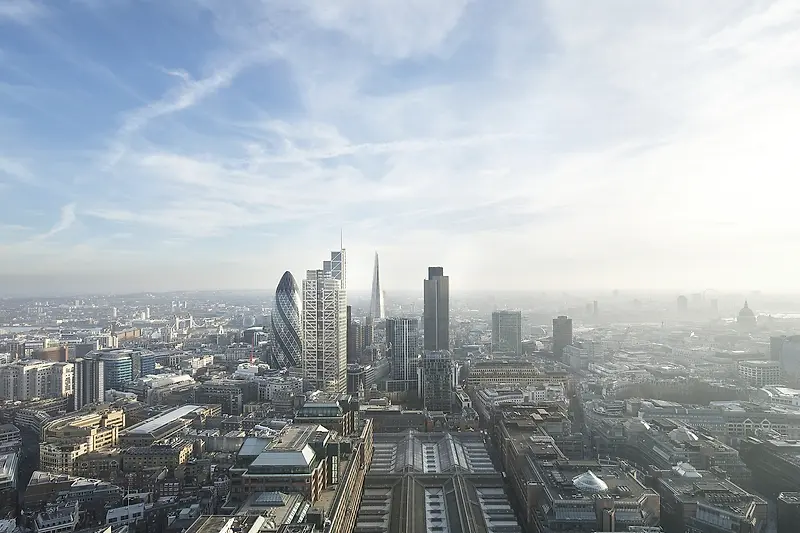 KPF Hosts Students from Postgraduate Course on Tall Building Design
Students and lecturers from the new European Postgraduate Specialization Programme in Tall Building Design at the IUAV University of Venice were given a tour of two KPF projects and a talk on vertical urbanism.
KPF's Francesco Casella, James Miles and Javier Roig led the tours around soon-to-complete DAMAC Tower, in London's Nine Elms, and the award-winning Heron Tower in the City of London. The students were also shown around KPF's offices in Covent Garden and the talk was given by Design Principal Mustafa Chehabeddine over lunch.
The IUAV programme is aimed at architecture and engineering graduates, who intend to undertake a professional career at international design offices. The main objectives of the Tall Building Design course are to provide a solid theoretical background and practical experience on the technical disciplines involved in the design of tall buildings – disciplines often omitted in traditional university courses.
KPF is supporting the course and will be offering a summer internship, to provide the opportunity to acquire first-hand experience in the typology. Find out more here.