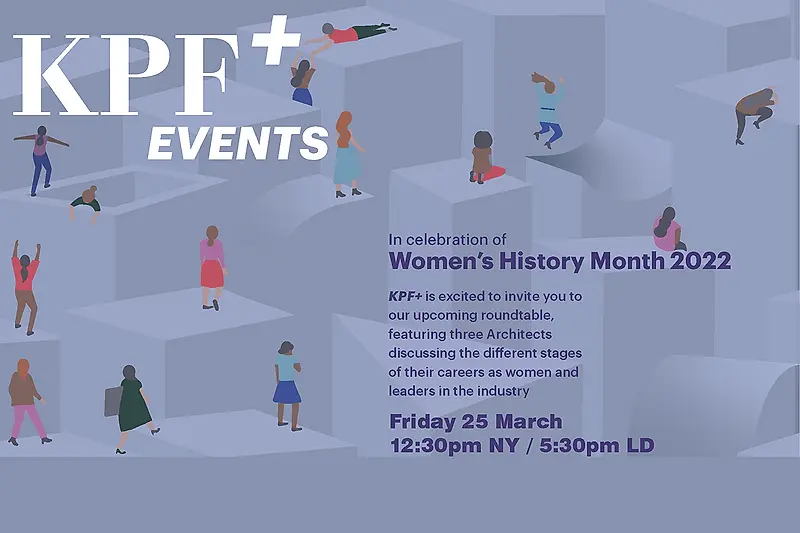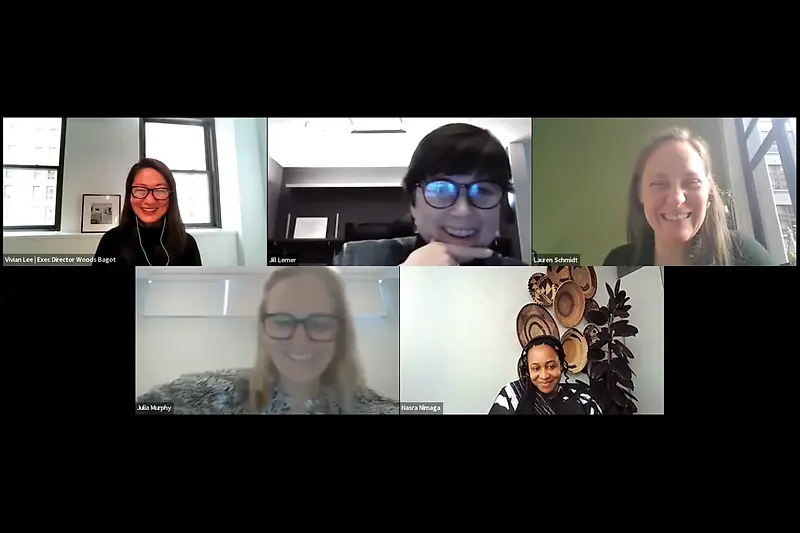 KPF+ Hosts Panel of Trailblazing Women in Architecture
In honor of Women's History Month, KPF+ invited Nasra Nimaga, Julia Murphy, and Vivian Lee to share their career paths and participate in a panel discussion.
Nasra, Senior Associate at Perkins Eastman, shared her global background from Hong Kong to Nairobi to the U.S. for college. After interning at KPF London, she settled at Perkins Eastman in 2013, where she has carved out a specialty in educational buildings. Narsa is also deeply involved in diversity and equity initiatives at Perkins Eastman, saying, "It's so important to create awareness, to celebrate each other, and to create moments where we can authentically get to know each other."
A Managing Principal at SOM, where she has worked for nearly 15 years (but not before an early internship at KPF), Julia is a third-generation architect who now leads multi-disciplinary teams on a range of large projects in New York and abroad. In 2011, she founded the SOM Women's Initiative to cultivate the development and success of women at her firm and within the design disciplines more broadly. "I think one of the proudest achievements of our work is a focus beyond women on larger ideas of diversity and inclusion," she said.
Vivian's design philosophy is to work from the inside out so that we understand how people will make use of space. "I think design is ingrained in our DNA," she said. As Executive Director of Woods Bagot's New York studio, Vivian has shaped a workplace that holds itself accountable and serves the people who experience the spaces designed by the firm. She also mentors and advocates for women in architecture, and has instituted new policies to affirm a positive work environment.
After sharing their stories, the three held a question and answer panel with KPF Principals Jill Lerner, the first woman to be named Principal at KPF, and Lauren Schmidt, the youngest woman to be named Principal at the firm.
This March, KPF+ also hosted Neesha Gopal, Head of Facades in Europe at Lendlease, and Julia Gamolina, founder of Madame Architect and Associate Principal and Business Development Director at Ennead.