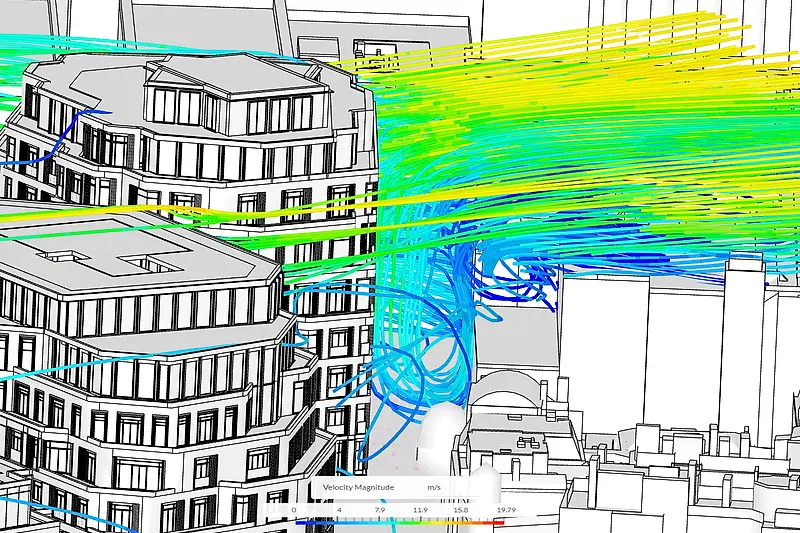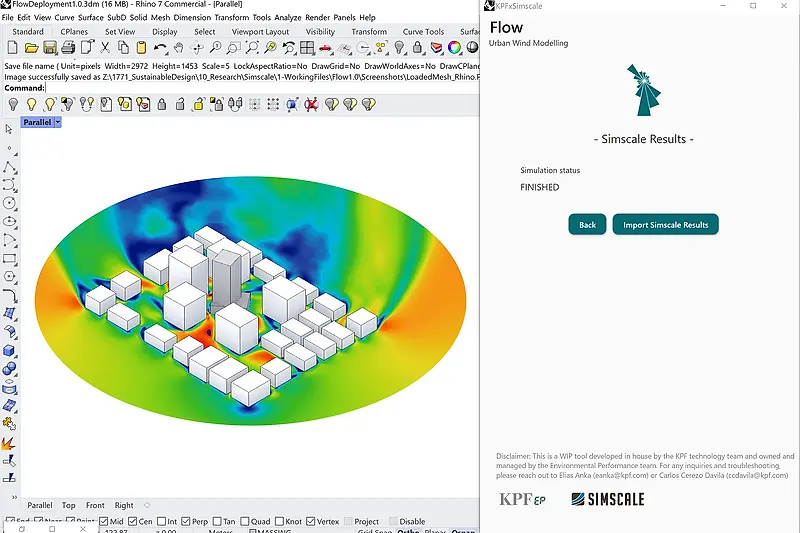 KPF Develops Wind Analysis Tool with SimScale
The firm's Environmental Performance team utilized SimScale's application programming interface to create a wind modeling engine that increases efficiency in early-stage design studies.
In order to help the firm fulfill its commitment to the AIA and RIBA 2030 challenges, the Environmental Performance team and KPFui continue to create innovative tools to aid and increase efficiency in sustainable design. The newest tool will improve efficiency in early-stage design phases based on wind studies and maximize comfortable spaces for users within the designs. Now in beta development, the 'Wind Flow' app is currently used by a handful of architects in KPF's New York and London offices, but its integration with both Rhino® and Revit® means it will eventually extend its reach to the whole firm.
Elias Anka, Sustainable Design Lead in KPF's London office, spoke with SimScale about the firm's plan for the app: "Our plan is to deploy this to over 100 architects globally, giving them access to fast and accurate microclimate analysis as and when needed. The aim is to equip our designers with the right toolset and knowledge to tackle climate change and be proactive in designing carbon neutral buildings and cities that prioritize the comfort and wellbeing of occupants."
Read the full article from SimScale here.