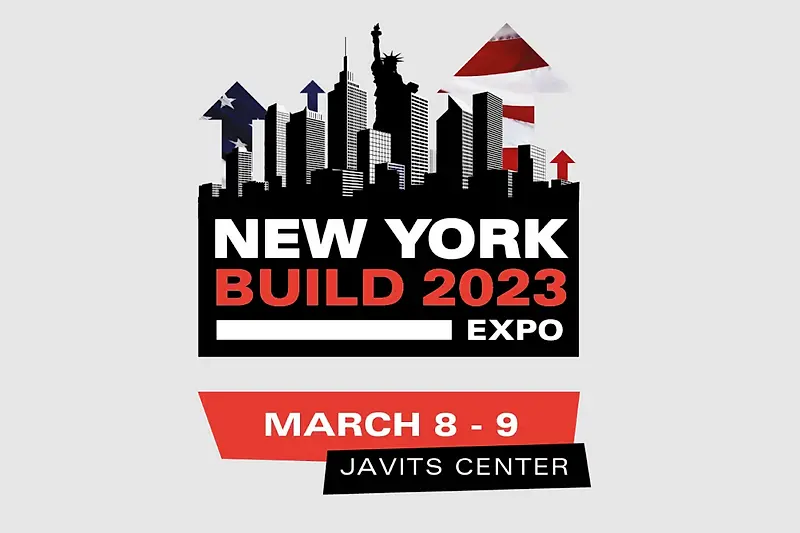 Kavitha Mathew and Tim Joohyun Yang Speak at New York Build 2023
KPF's Global Diversity Officer Kavitha Mathew and BIM Practice Specialist Tim Joohyun Yang joined panels on building diverse workforces and BIM excellence, respectively, at the annual conference.
Kavitha spoke on the panel "Building a Diverse and Skilled Infrastructure Workforce," providing insight into her work as the firm's Global Diversity Officer. Kavitha is also the Founder and President of Equity Co:LAB, and the Special Projects Director of the American Institute of Architects New York Chapter AIANY. She was joined by Sondra Little, Director of Diversity and Opportunity, New York State Department of Transportation; Fuquan Collins, Vice President, Community and Citizenship – Turner Construction Company; Wayne Lambert, Director of Supplier Diversity, Turner and Townsend; Krystal Peartree-McLean, Director of Workforce and Contractor Diversity, L+M Development Partners; and Melissa M. Jones, Director, Construction Diversity Programs & Contract Compliance Management, MTA CD.
Alongside other industry experts, Tim discussed the purpose of BIM tools, which are utilized for comprehensive building information management, rather than building modeling. The group shared example strategies of successful BIM implementation, and closed with a discussion about the direction of the AEC industry, and the role BIM specialists play in this path. Tim was joined by Heidy L. Bosques-Méndez, Design Technology Specialist, Digital Solutions, AECOM; Angela Chi, Senior Associate/Director of BIM Practices, Ennead Architects; and Aracely Thompson, BIM Practice Director, Parsons.
New York Build is the largest construction and design show for New York and the Tri-state area, and runs from March 8th to 9th at the Javits Center. Kavitha's panel took place on March 9th from 11:10 AM to 12:10 PM EST. Tim's panel took place on March 8th from 3:50 PM to 4:50 PM EST.
Kavitha and Tim returned to NY Build after speaking at the 2022 conference. Learn more about their involvement here.