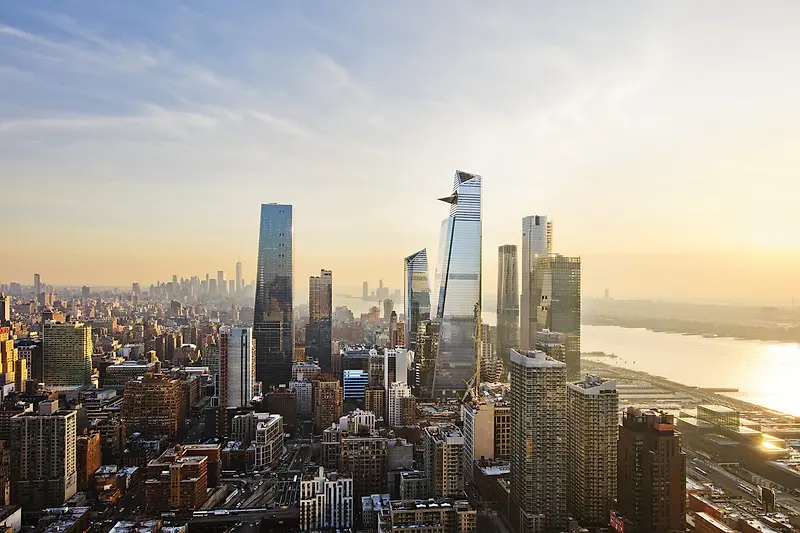 New York Build Expo Features Three KPF Panelists
Nicole McGlinn-Morrison and Tim Joohyun Yang participated in panel discussions on architecture and smart cities, respectively, while Kavitha Mathew moderated a third on diversity in the construction industry.
Nicole McGlinn-Morrison, Senior Associate Principal, was featured in a panel, Pushing Boundaries in Urban Architecture and Design, that focused on the way we develop cities. This included a wide-ranging conversation about how structures can equitably support the public realm and bolster urban communities. Nicole's background in design and construction, with a particular focus on dense urban centers, lends a unique view on projects that are critical to modern cities and have dramatically changed in recent times. The panel was held on March 3rd at 2:00 PM.
Tim Joohyun Yang, BIM Practice Specialist, shared his expertise in a panel titled Can Big Data & Smart City Strategies Meaningfully Serve Communities? Among several other topics, panelists discussed the key elements of a smart city ecosystem and the risks and roles big data plays in the process of creating them. At KPF, Tim utilizes his knowledge in technology platforms to develop and improve sustainability within the built environment. Tim's panel was on March 2nd at 3:00 PM.
As KPF's Global Diversity Officer, Kavitha Mathew moderated a panel discussion called Diversity in Construction that spotlights the challenges and potential for diversity in the AEC industry's future. With two decades of advocacy and architecture, including founding and leading Equity Co:LAB, Kavitha will guide a conversation about how architecture, engineering, and construction can become more inclusive, and how that can make businesses more successful. Kavitha's panel took place on March 2nd at 2:00 PM.
The New York Build Expo is the largest construction and design show for New York, covering major opportunities in residential, commercial, and infrastructure across New York and the tri-state region. Registration for the convention was free here.