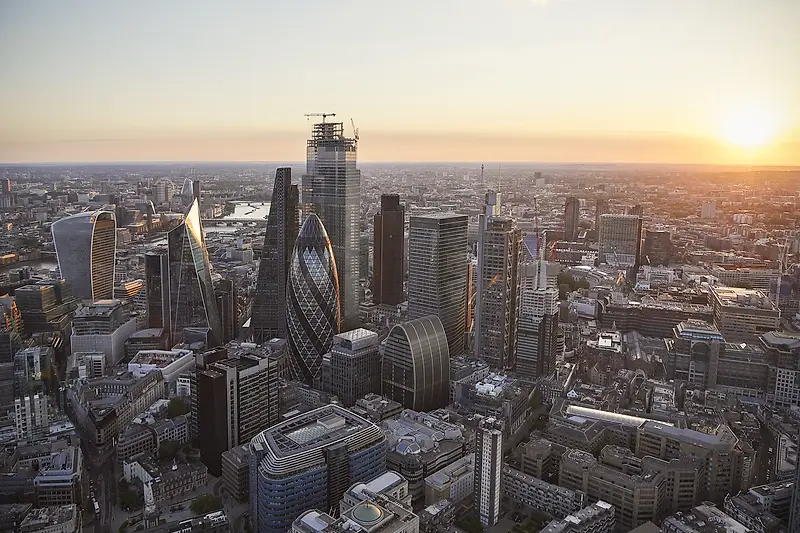 John Bushell Quoted in Architects' Journal on Towers in the City of London
A recent article in the Architects' Journal investigated the phenomena of new towers in the City of London, considering shifts in working patterns over the past year and increasing concerns about the sustainability of the building typology.
As countries across Europe legislate for limits on embodied carbon, KPF Principal John Bushell discussed what this would mean for London, 'The incorporation of embodied carbon performance into legislation and regulation will be hugely influential,' he says. 'Designers, architects and engineers are all capable of designing within set limits, as has been shown with U-value and airtightness requirements over the past several decades. Such regulation would likely change material choices, construction methods and, of course, design aspects, such as structural grid sizes and floor-to-floor heights.'
With two completed towers, 110 Bishopsgate and 52 Lime Sreet, and planning permission recently achieved for 70 Gracechurch Street, in addition to transformation projects such as Unilever Headquarters and 81 Newgate Street, KPF has played an instrumental role in shaping the City. Read the full article here.