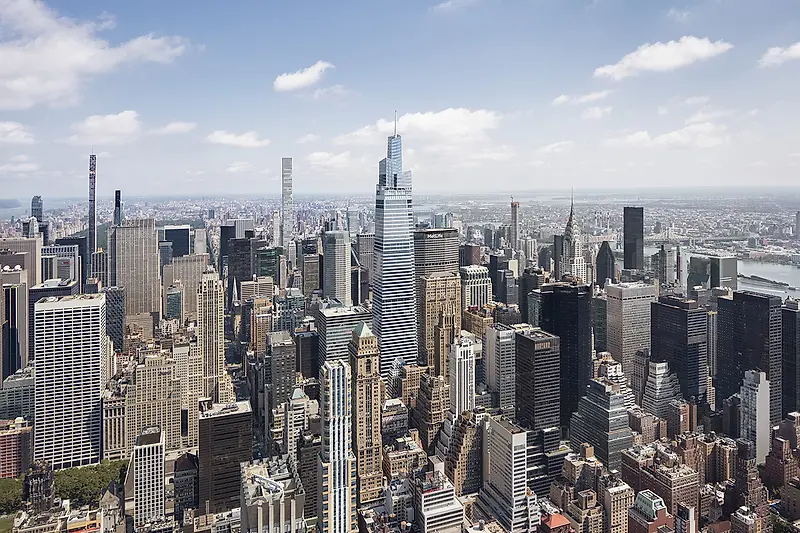 Joe Brennan Presents ALNNJ's 2023 Arthur L. Davis Lecture
The KPF Senior Computational Designer shared insight and practical applications of computational design through real-world examples at the annual event hosted by the AIA Architects League of Northern New Jersey.
In his presentation, Joe showcased a series of case studies where computational design techniques were central to the project's success, including One Vanderbilt. Early in the design phase, the team studied different massing options to enhance pedestrian flow throughout the public spaces in and around the building. The team created custom evaluation tools and used data analytics to reconcile competing objectives and facilitate the design of the tower. Joe went on to further explore how computational methods can play a role in improving our urban spaces. Closing the presentation, Joe discussed what the future may hold for the field and his predictions for application evolutions.
In addition to his role on the Computational Design team, Joe is an Adjunct Assistant Professor at Columbia University, where he teaches a graduate architecture course on advanced methods of technology implementation and computational design.
The League honors the memory of Arthur Lewis Davis, AIA through the Arthur L. Davis Lecture Series, which has been held annually since he passed in 2002. Each year, a selected speaker in the profession presents a topic of notable architectural importance.
The event was held on November 16 and in addition to the presentation, the AIA ALNNJ enjoyed networking and dinner. Learn more about the event here.