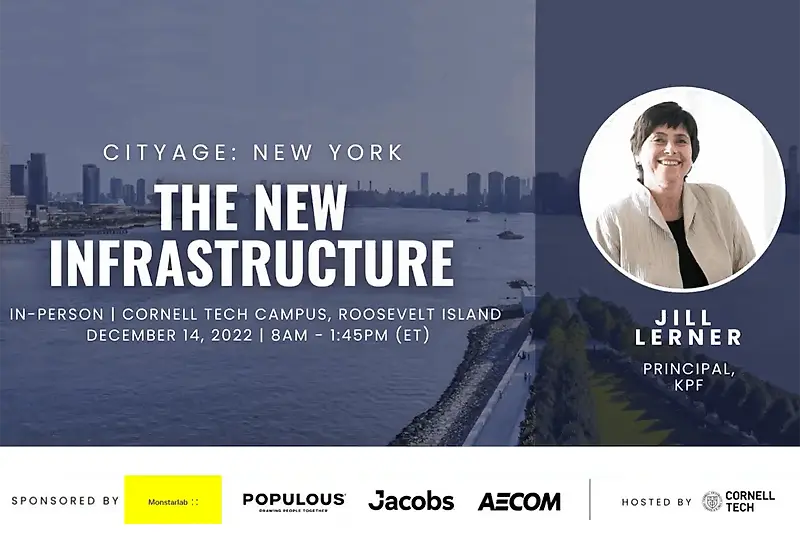 Jill Lerner Discusses Decarbonization at CityAge Conference
On December 14th, the KPF Principal spoke on a panel sharing strategies to lower emissions, design net-zero housing and infrastructure, and create an equitable, clean tech economy.
The conference theme "The New Infrastructure," focused on New York's position as a role model for the future city. Jill currently serves on the New York City Climate Advisory Board enacted by Local Law 97, one of the most ambitious plans in the country for reducing carbon emissions. She is working on a life sciences research center for Columbia University Irving Medical Center, envisioned to be the first fully electrified lab building in New York.
Jill was joined by Sander Dolder, Senior Vice President, Smart & Sustainable Cities, New York City Economic Development Corporation; Sarah Salati, Executive Vice President and Chief Commercial Officer, New York Power Authority; and Eric Macfarlane, First Deputy Commissioner, New York City Department of Design + Construction.
The conference took place on December 14th at the Cornell Tech Verizon Executive Education Center. Jill's panel began at 11:35 AM EST. Learn more here.