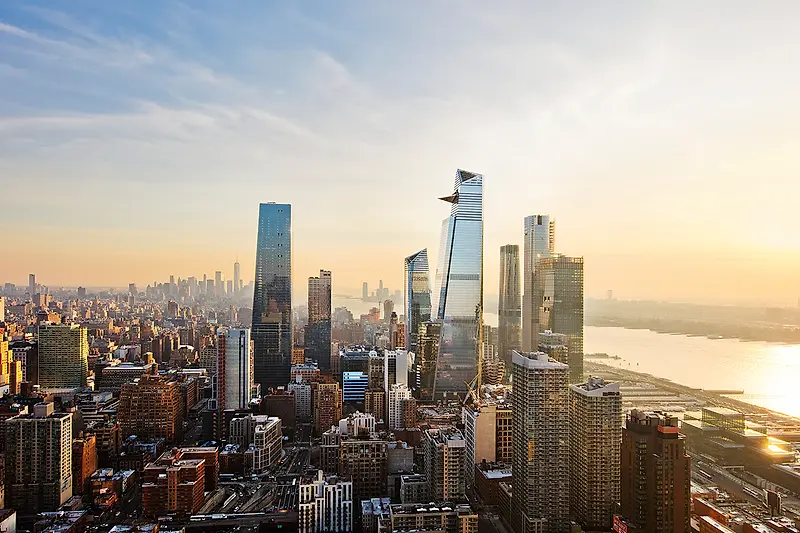 Jill Lerner and Robert Scymanski Participate in ASCEND 2019 Conference
On June 14th, the New York Building Congress hosted ASCEND 2019, NYC's Building Innovation Conference to explore ways to improve construction methods in today's environment. The KPF Principal and Director contributed their insights on the topic, focusing on innovative building methodologies employed at Hudson Yards.
Lerner and Scymanski participated in a case study analysis of the project's rapid construction processes alongside Michael Squarzini (Thornton Tomasetti), Ryan Stecher (Jaros Baum & Bolles), and Michael Paquette (Langan Engineering).
Lerner, as the panel moderator, emphasized the specialized construction techniques at Hudson Yards built upon each party's years of experience in the building industry, in a framework of cooperation. The visionary leadership of client the Related Companies provided the impetus for innovation. In conjunction to working with numbers of public entities, as a privately run project, Hudson Yards benefited from a streamlined authorization process that allowed for efficient on-time completion.
Scymanski, the project director of 10 & 30 Hudson Yards, provided technical insights on the architectural innovation and cited the benefits of the utilization of off-site fabrication. For example, the observation deck at 30 Hudson Yards is made up of 15 primary sections which were manufactured overseas, shipped to New York, then hoisted into place at the top of the tower, reducing the overall time spent on-site. Moreover, building materials were sourced from the best suppliers around the world, resulting in faster procurement. In addition, employing Tekla Structures Modeling Software allowed for precise design of the beam connections, eliminating the field measurement and survey process before fabrication.
For more information about the ASCEND NYC Building Innovation Conference please click here.