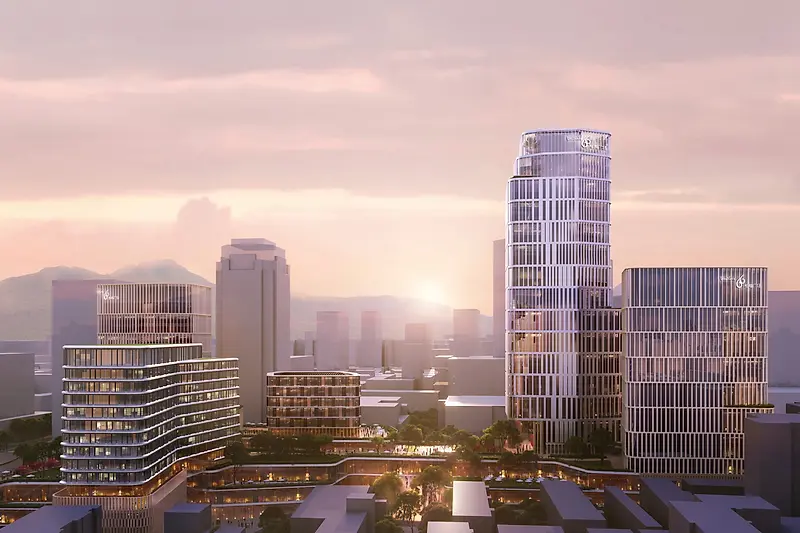 Jeffrey Kenoff Discusses Westlake 66 with Architizer
The KPF Principal spoke with the architecture platform about the inspiration and process of designing the multi-building, mixed-use development in Hangzhou.
In the interview, Jeff explains how Westlake 66's design was inspired by the challenges of the site. "The design capitalizes on this seclusion and the need to redirect pedestrian flow by carving an active greenway through the site," he explains. "This green space connects the project's four inner blocks with terraced towers and echoes the richness, datum, and scale of West Lake and its surrounding mountains." The conversation continues with discussion of the project's green space and public sky park, a pedestrian thoroughfare that spans the full length of the retail podium, which Jeff highlights as one of the project's most unique components. The public space and ample amenities of Westlake 66 provide office tenants, hotel guests, and visitors with new and exciting day-to-day activities.
Read the full interview, and learn more about Westlake 66, in Architizer here.