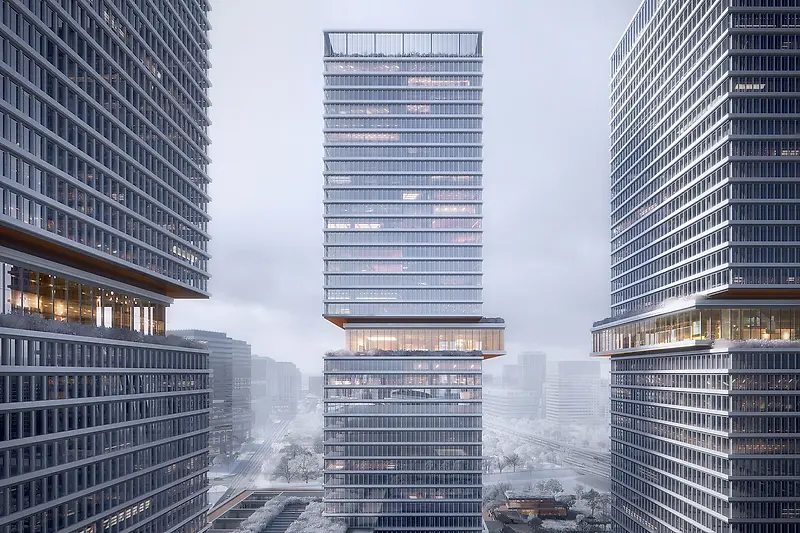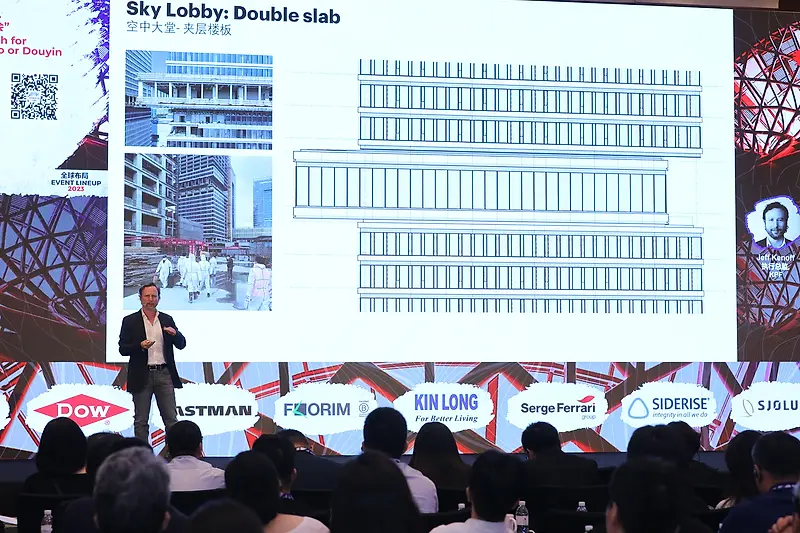 Jeff Kenoff Presents Huamu Lot 10 at Zak World of Façades in Shanghai
On July 27th, the KPF Principal shared the design process behind the three-tower development, highlighting how the team created human scale through the use of materials.
In his presentation, Jeff focused on Huamu Lot 10's curtain wall design as well as the development's urban porosity and public spaces. The project consists of three office towers situated around a central plaza designed to accommodate large-scale artwork. The towers are clad in glass curtain walls that allow plentiful daylight into the interior work spaces, while operable windows allow for natural ventilation. Each tower features a subtle cantilever positioned at a uniform height, creating a dramatic gesture high above the surrounding neighborhood. At night, these spaces are illuminated, marking Huamu Lot 10 from afar. Learn more about the project's technical design here.
This marked the 128th global edition of the conference and the second to be held in Shanghai. Events took place on July 27th at the Marriott Marquis City Centre. Learn more here.