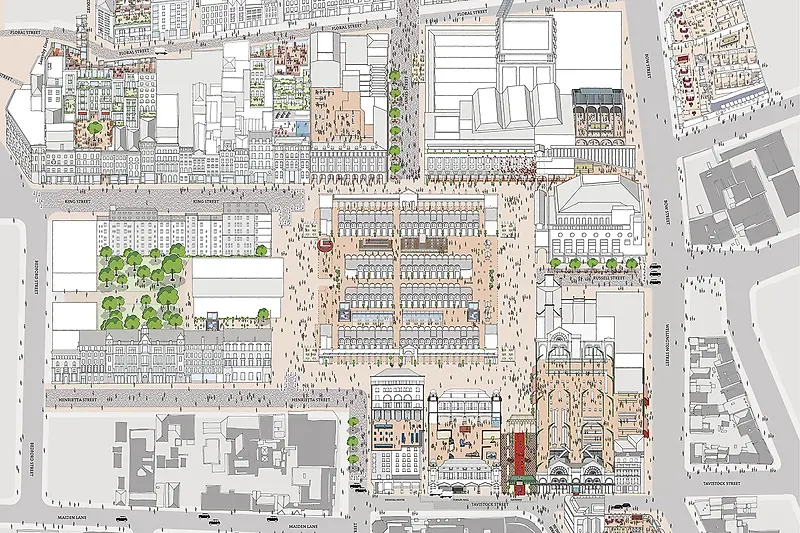 James von Klemperer Discusses Goals for Urban Design with Skyscraper Museum
On February 23rd, the KPF President provided insight into the firm's work on the Covent Garden Master Plan and the role mixed-use developments play in defining modern cities.
The event, which was live-streamed by the Skyscraper Museum, began with Patrice Derrington, Director of the Real Estate Development Program at Columbia University's GSAPP and author of Built Up: An Historical Perspective on the Contemporary Principles and Practices of Real Estate Development. She discussed her new book as it centers around the expansion of London's modern form, including Covent Garden. von Klemperer participated in a dialogue with Derrington regarding KPF's work on the site's master plan and the greater role developments play as they contribute to building cities.
The webinar took place on Wednesday, February 23rd at 6 PM EST. Registration for the event took place here.
This event follows KPF's long-standing relationship with the Skyscraper Museum. Past collaborations include a celebration of Midtown hosted at One Vanderbilt, and presentations on KPF's supertall designs by James von Klemperer and Rob Whitlock. KPF is sponsoring free admission to the museum through July 2022. Learn more here and watch the full talk here.