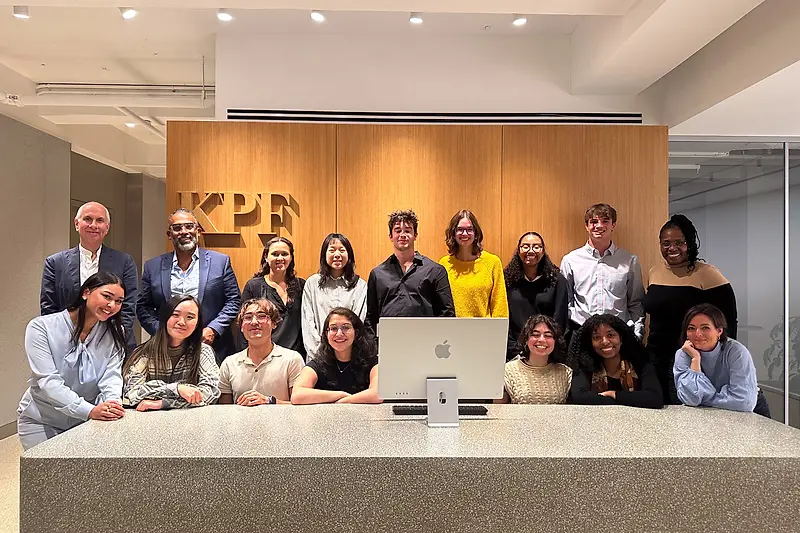 James Brogan Hosts Mentorship Dinner with Pratt Institute Architecture Students
The KPF Principal partnered with his alma mater for the launch of a new program, Dinner with Six, which invites six undergraduate architecture students to spend an evening with a distinguished Pratt alum.
Started by the school's Office of Alumni Engagement, Dinner with Six offers opportunities for networking and mentorship between current architecture students and the school's alumni. James hosted six students for an evening at KPF's New York headquarters, where they toured the office, including the recently finished new floor, met KPF staff including James' team and colleagues, and learned about James' career path, leading to his current role as the CIO, responsible for firmwide digital strategy across nine global offices.
Learn more about the program here.