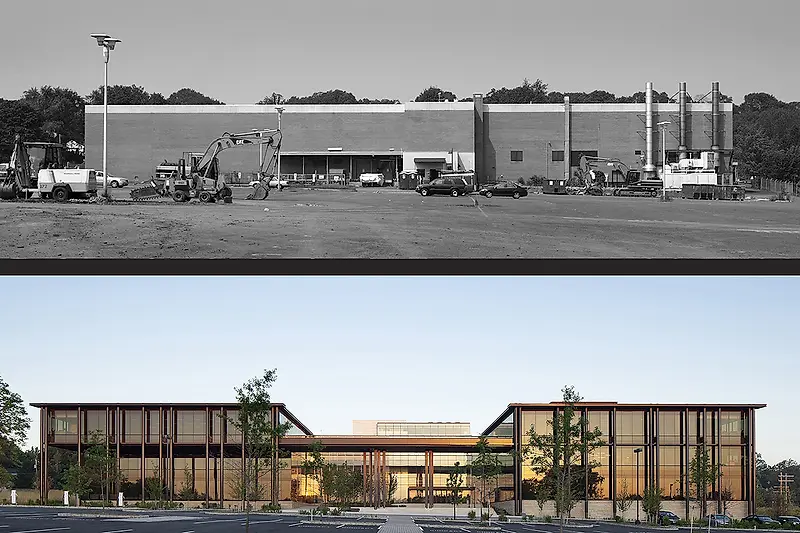 Hugh Trumbull Presents at Bisnow NJ Repositioning Summit
The KPF Design Principal recently participated on the panel "Value-Add Investment in New Jersey" at the commercial real estate conference in Jersey City, NJ.
Drawing from his experience with global and local office repositioning projects, Trumbull outlined KPF's expertise in adaptive reuse, with New Jersey's Centra Metropark and 175 Park Avenue as case studies.
At Centra Metropark in Iselin, the design team forwent the typical New Jersey office park model to create a national award-winning, LEED Platinum project, blending urbanism with the living landscape to offer a new paradigm for the suburban office experience.
At 175 Park Avenue in Madison, KPF transformed an existing Verizon call center into a headquarters for cutting-edge company Realogy, by pulling nature directly into the office environment and creating a state-of-the-art work space with intimate connections to its surroundings.
For more information about Bisnow and the 2019 New Jersey Repositioning Summit, please click here.