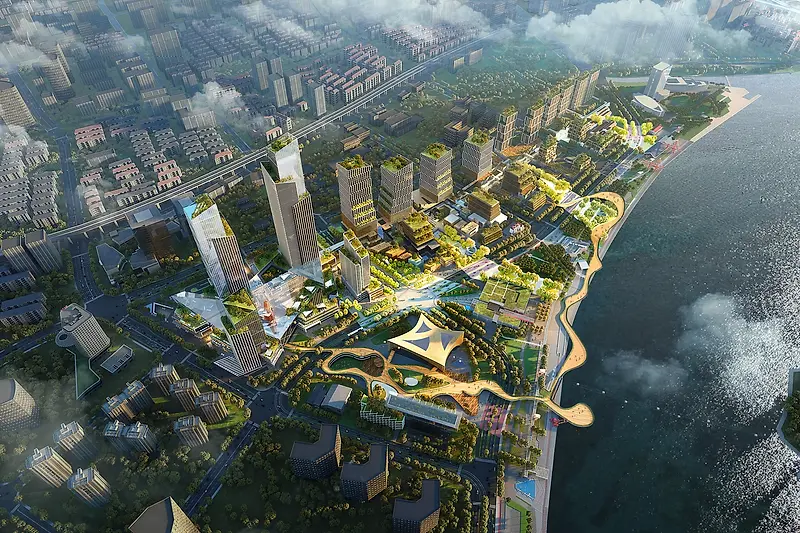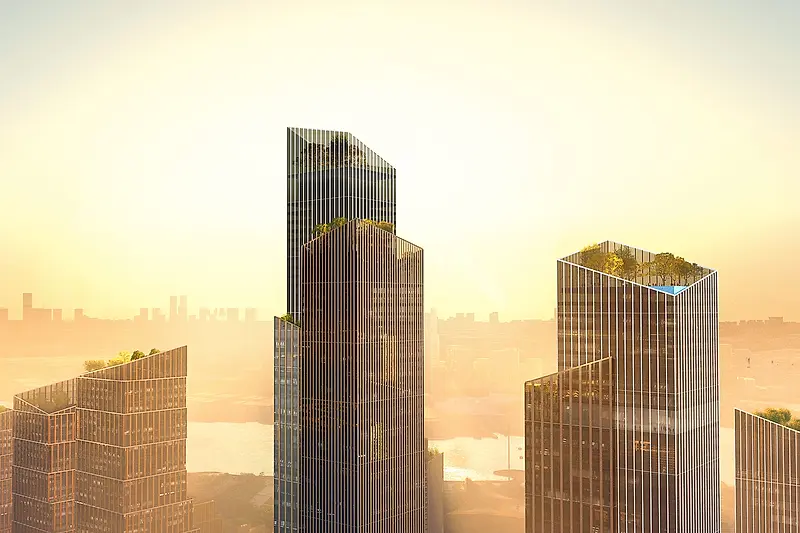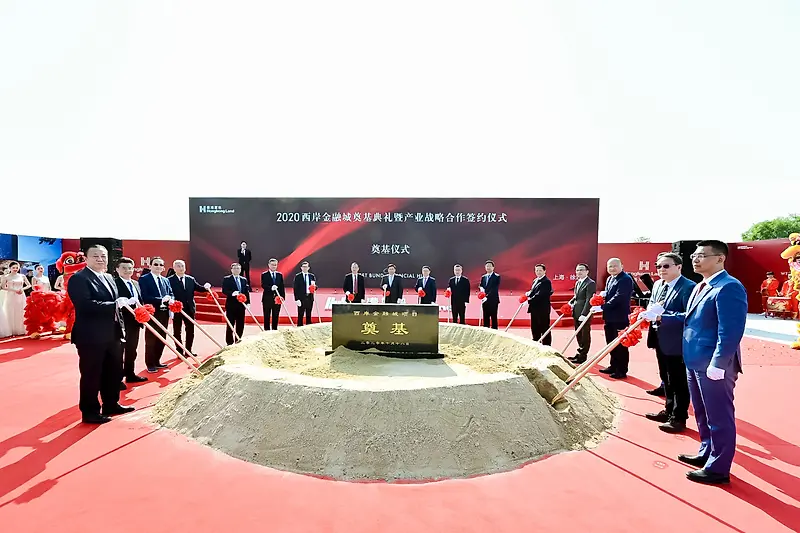 KPF Celebrates Groundbreaking of West Bund Financial Hub in Shanghai
The start of construction on the district's office towers marks the first step in realizing the new KPF-planned mixed-use neighborhood.
On October 18, KPF and developer Hongkong Land celebrated the start of construction of commercial towers that will anchor the future West Bund Financial Hub. Located along the prominent Shanghai West Bund waterfront, the new mixed-use neighborhood will create a vibrant district within Shanghai's central core. KPF master-planned the development, and is designing the central commercial buildings. The project will join the prestigious Xuhui Bingjiang, establishing a world-class waterfront district.
The neighborhood is comprised of office, hospitality, cultural, and retail components. Organized around three central axes – business, cultural, and leisure – the district features two primary entry points on the eastern and western boundaries of the site. The diverse mix of programs are spread throughout the development, ensuring a variety of activity throughout the day.
In order to enhance the West Bund Financial Hub's connectivity, sunken gardens thread the site together below grade and connect the individual buildings to public transportation. Above ground, a long spine of cultural programming connects all of the precinct's blocks and is supplemented by a series of skywalks and landscaped terraces that link the nearby buildings. Smaller alleys radiate from the central spine, further breaking down the scale of the precinct into smaller neighborhoods.
While sharing a design vision, each block within the masterplan has its own identity. From the formal central commercial core to the more hospitality-focused waterfront site, and from the bustling innovation district to a lower-density residential neighborhood, the masterplan creates a dynamic collection of urban spaces. Natural materials and an emphasis on sustainable practices permeate throughout the plan.
Like the overall masterplan, the district's main commercial hub is imagined as a varied and vibrant urban neighborhood. The massing and facades of the new structures take inspiration from the Old Bund district, and are designed to bring scale to the human experience. The four towers of the commercial core will define the entire precinct with a dynamic, iconic and forward-looking profile on the new Xuhui skyline.
"Our goal is to create Shanghai's most livable neighborhood, a place for residents, Shanghai's next generation of office workers, and a retail and recreational destination for the entire city," said KPF Principal Forth Bagley. We are very proud to collaborate with so many talented architects and with Hongkong Land to realize the masterplan vision."