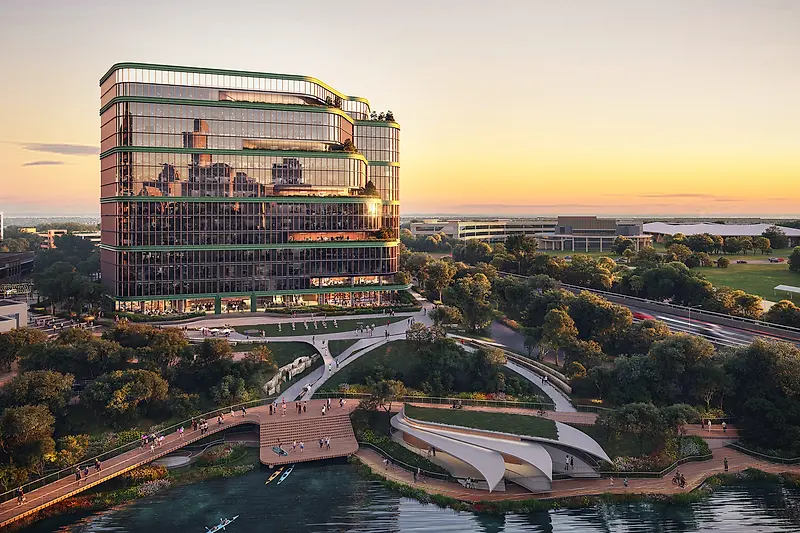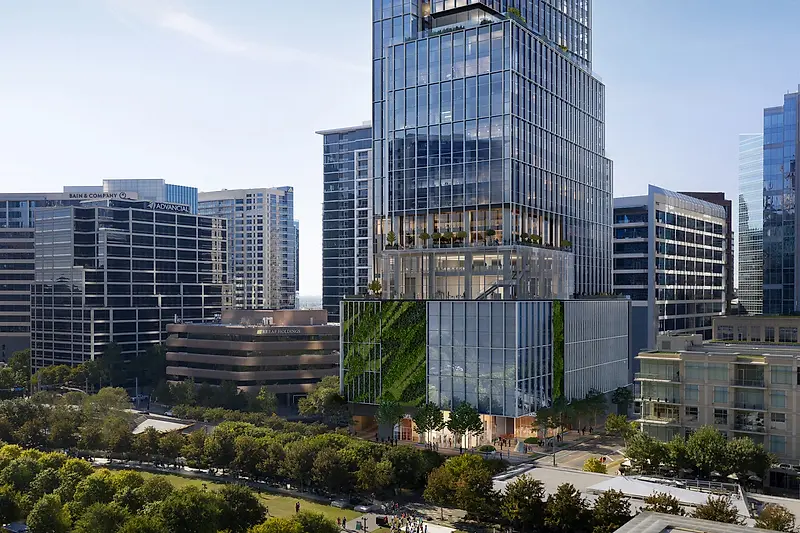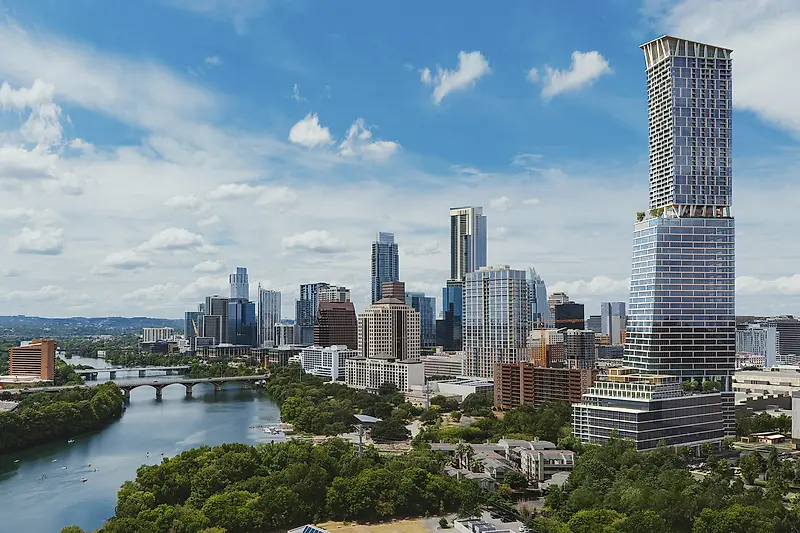 Forth Bagley Talks with The Real Deal about KPF's Approach to its Growing Presence in Texas
The KPF Principal sat down with the outlet to discuss the firm's ongoing projects across the state and the importance of respecting a city's identity.
The article notes KPF's expanding portfolio in Texas, including One Lady Bird Lake, Parkside Uptown, and Waterline, which will be the state's tallest tower upon completion. Speaking in the context of the firm's global work, Forth noted the field's shifting approach to office design, and explained how the pandemic didn't create new trends, but rather sped up existing ones, such as hospitality-inspired lobbies in office buildings. The article notes Parkside Uptown's amenities in Dallas, which include a sky lobby and ample greenery, balancing the nature neighboring the site at Klyde Warren Park.
When asked about the firm's approach, Forth shared, "How we've approached Texas as a market is — this is going to sound totally bizarre — almost like Europe…Everyone gets it when you talk about Europe [as different places with different markets], but when you talk about Texas, people think it's just one state…If you treat them like city states, and you respect the differences in the market…you create very different buildings in each city."
In designing multiple projects in Texas, KPF has had the opportunity to work with both local and global clients. "Working with both national and regional developers has made us better," said Forth. "It's also made us really attuned to the cultural differences between the cities."
Read the full article from The Real Deal here.