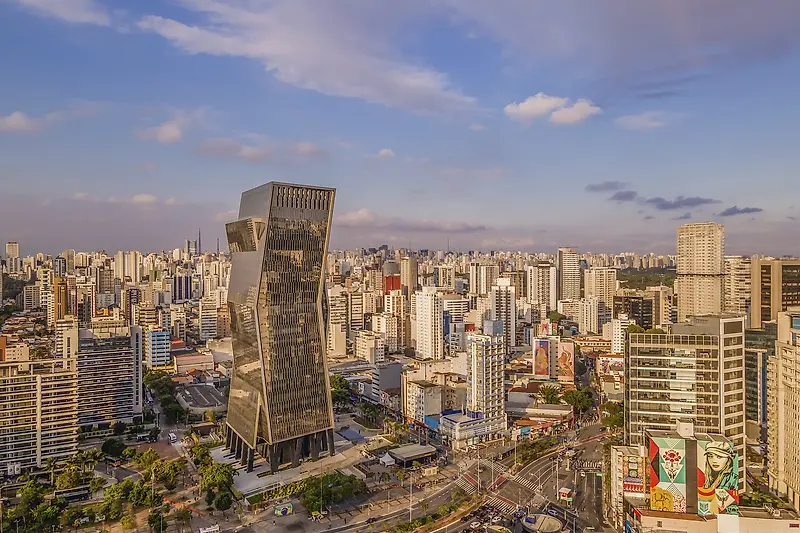 Faria Lima Plaza Wins Bernard Bühler Award
The KPF-designed office building was honored as the 3rd place recipient in the 2022 Vanceva World of Color Awards.
From over 150 submissions worldwide, Faria Lima Plaza earned the 3rd place award. The building rises 126 meters above the surrounding plaza and features a bronze-tinted glass façade that reflects the São Paulo skyline in a warm tone, subtly altering the mirrored view as the tectonic form shifts. Inspired by the close embrace of two dancing figures, Faria Lima Plaza's dynamic, interlocking form acts as a marker on the thoroughfare toward the city's flourishing financial district.
2022 marks the inaugural year for the Bernard Bühler award, named after the French architect of the same name who served as the sole juror. It is the first-ever special prize created for the Vanceva World of Color Awards, with the purpose to celebrate exceptional color use in exterior architecture and design.
The Vanceva World of Colors Awards is held every other year for architects and artists who infuse color into their work. Learn more about the awards here.