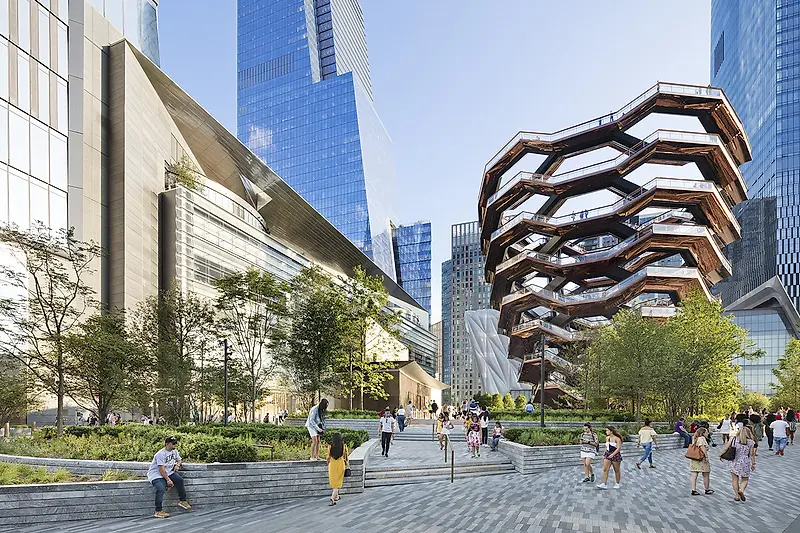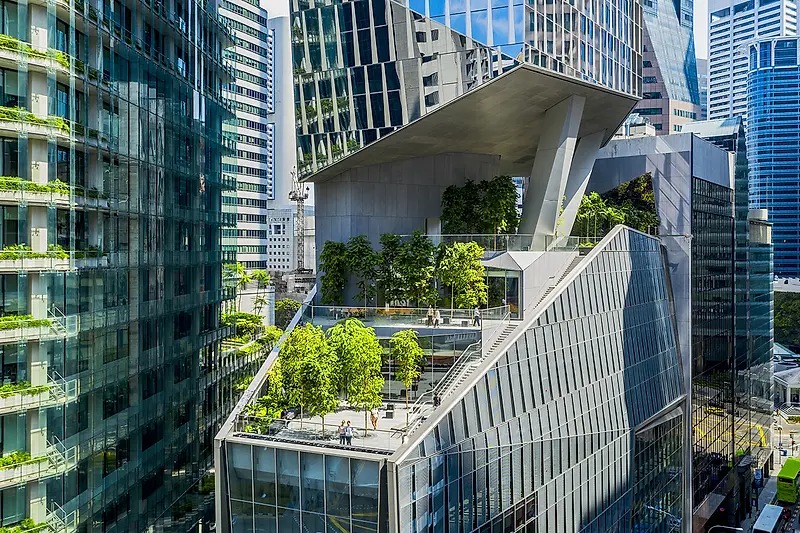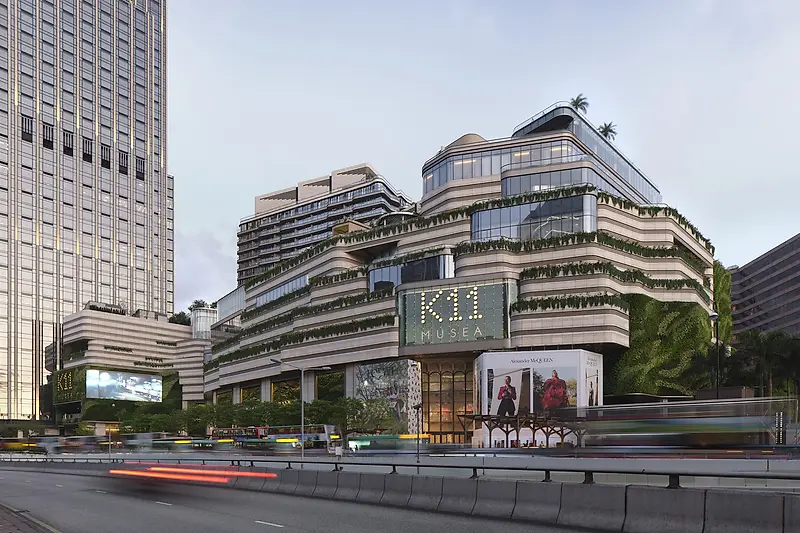 Three KPF Projects Win CTBUH 2021 Awards of Excellence
The largest private real estate development in U.S. history, and one of the most complex construction projects ever built in New York City, Hudson Yards transforms a vast desolate space into a vibrant, mixed-use neighborhood, extending and enhancing the texture and feel of Manhattan. Organized around 14 acres of thoughtfully designed public spaces, Hudson Yards is the center of New York City's rapidly changing West Side. The first LEED Gold Neighborhood Development in Manhattan, Hudson Yards includes onsite power-generation, two cogeneration plants, and stormwater collection for reuse on site.
Located at the tip of Kowloon Peninsula, the reimagined Victoria Dockside is a vibrant, mixed-use development at the heart of Hong Kong's Victoria Harbour. The new art and design district knits hotel, office, and cultural components with outdoor public space and gardens, reactivating the waterfront public realm. The architectural diversity of the site emulates the varied program elements, while the use of stone, glass, and metal finishes provides a rich materiality.
18 Robinson is located at the V-shaped intersection between Market Street and Robinson Road, with the upper floors offering views towards the marina. Split into two volumes separated by a lush garden, the lower portion is as a retail podium and the upper is a 20-story crystalline office tower. The angular form of the tower increases natural light inwards while acting as a gem-like beacon for the city. The GreenMark certified tower incorporates greenery throughout, including a publicly accessible Sky Garden, with landscaping completed by Grant Associates.
Due to COVID-19, the 2020 and 2021 CTBUH Awards were combined into one ceremony. Read about KPF's winning projects from 2020 here.
The Council on Tall Buildings and Urban Habitats Annual Awards program honors projects and individuals that have had substantial impacts on the community through their design and innovation. View all of the 2021 Award of Excellence winners here.