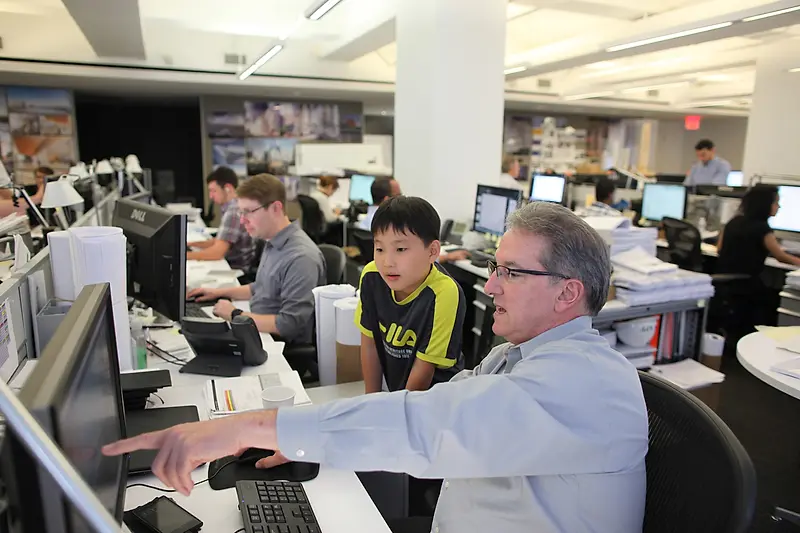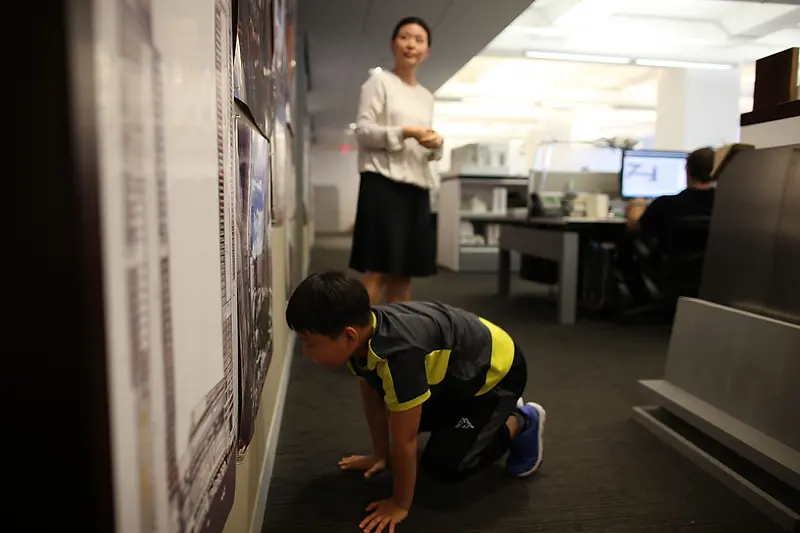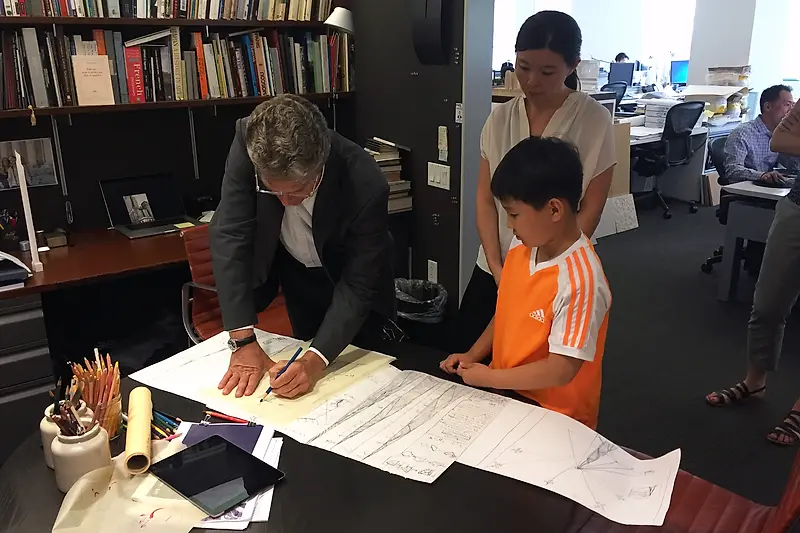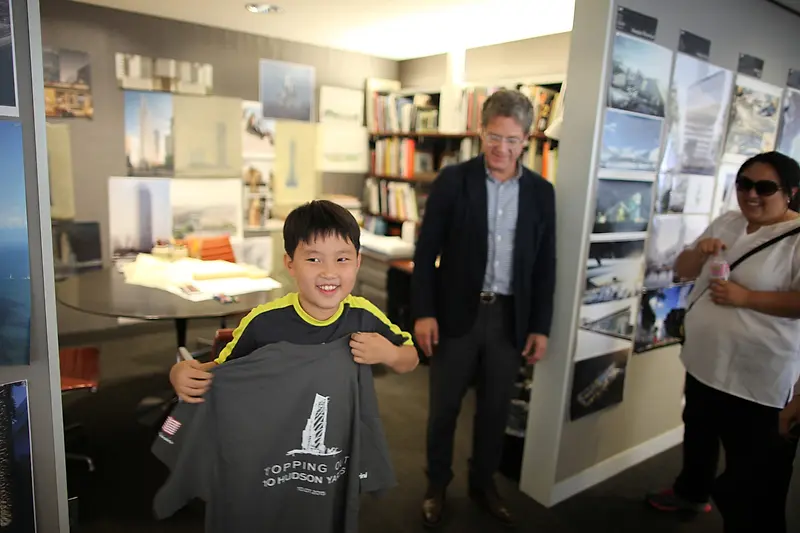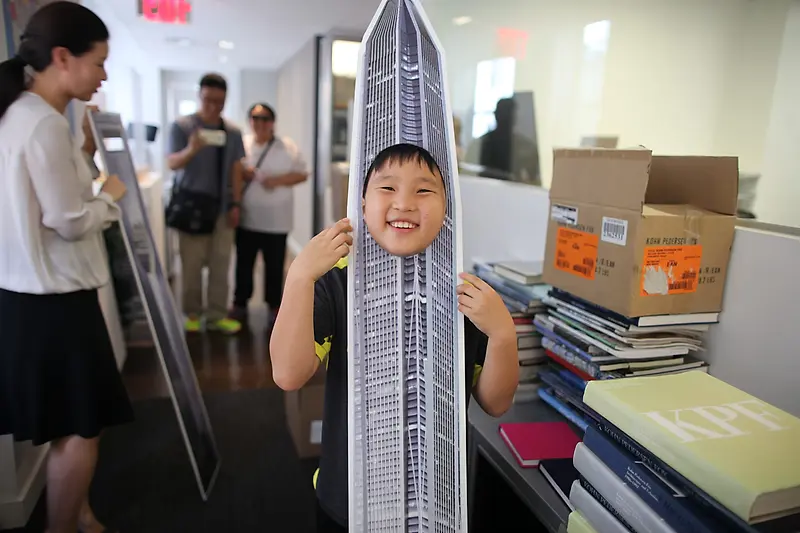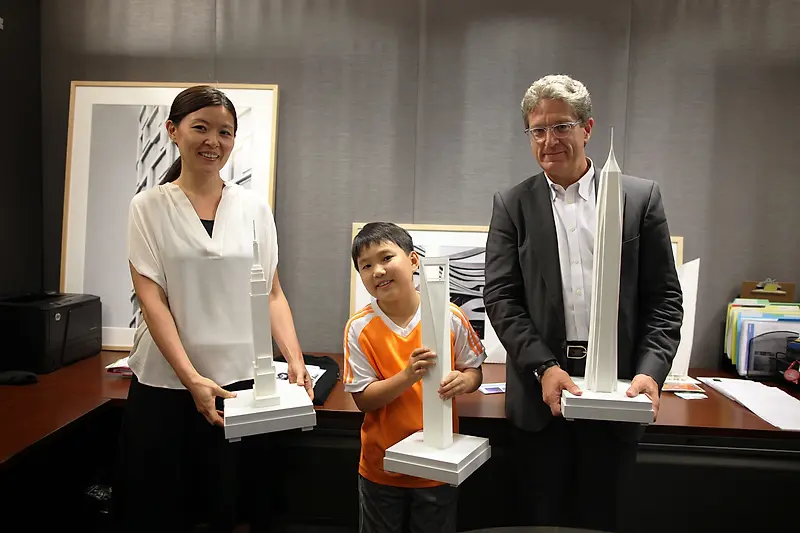 9-Year-Old Supertall Enthusiast Lee Changsub Visits KPF in New York City
Growing up in Seoul, Lee Changsub's favorite activity is watching the construction of the 123-floor Lotte Tower through binoculars from his balcony at home. All of 9-years-old, Changsub has studied skyscrapers, memorizing all the tallest towers in the world and their architects. He has filled his head with facts and figures about how they are constructed and sketches his own building designs complete with floor plans, elevations, and height calculations.
This past April, KPF learned of Lee Changsub and his love of supertalls, and teamed up with Lotte to take Changsub on a tour of the skyscraper in his backyard – to the top of the topped-off Lotte Tower. KPF President James von Klemperer and Director Terri Cho gave him the tour, and upon meeting Changsub decided he should come to New York City to visit the office and see the city's tall towers.
Sponsored by Lotte and KPF, Changsub and his parents, both teachers in Seoul, came to New York on Friday to the KPF offices to meet with Jamie von Klemperer and get a glimpse at the inner workings of the design and construction of a supertall building. On Monday, Changsub and his parents toured the recently completed 10 Hudson Yards and the construction of 30 Hudson Yards with KPF's Senior Associate Principal Robert Scymanski. The family will proceed to Chicago to see the Sears Tower before returning home to Seoul.