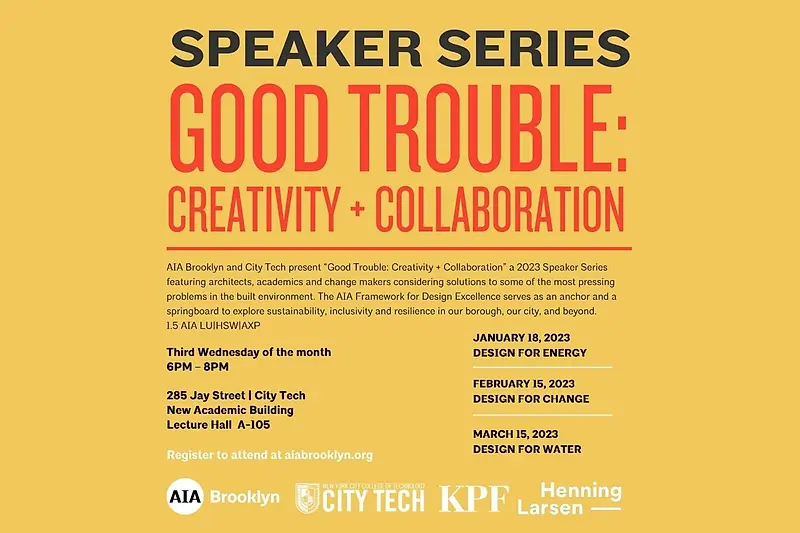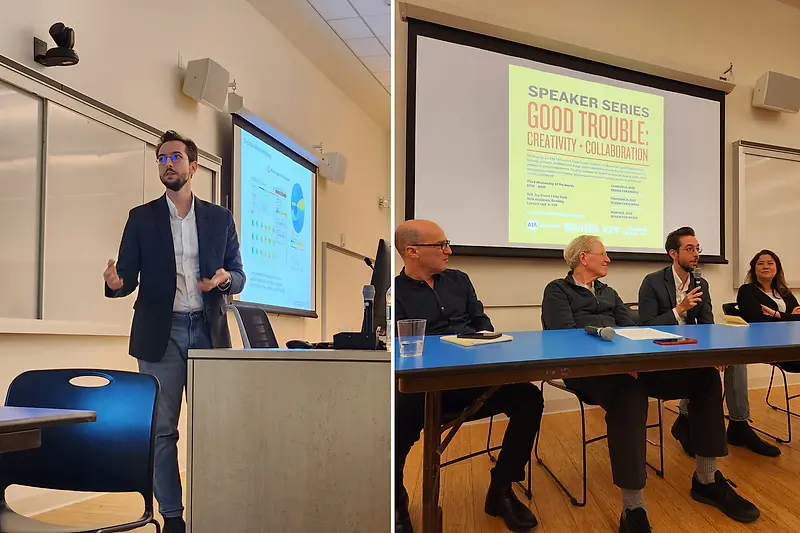 Carlos Cerezo Davila Discusses Design for Energy with AIA Brooklyn
On January 18th, the KPF Environmental Design Director spoke on the first panel of the firm-sponsored 2023 event series "Good Trouble: Creativity + Collaboration."
On January 18th, "Design for Energy" focused on how designers can approach daylight through both a quantitative and qualitative lens, as well as through social, economic and justice frames. Carlos was joined by Davidson Norris, Principal at Norris Carpenter; and Cibele Romani, Senior Lighting Designer at Arup. Stephen Cassell, Principal at ARO, moderated the panel.
Future events include "Design for Change" on February 15th, where panelists will look to answer how change affects communities in the built environment. On March 15th, "Design for Water" will discuss the challenges around water access in vulnerable communities and how have designers tackled this issue with innovation. Events on April 19th and May 17th will focus on Design for Integration and Design for Ecosystem, respectively.
The series features architects, academics and change makers as they consider solutions to some of the most pressing problems in the built environment. Events are held every third Wednesday of the month from 6:00 PM to 8:00 PM at City Tech – New Academic Building at 285 Jay Street, Brooklyn, NY. Learn more about AIA Brooklyn here and register for the free events here.
The 2023 "Good Trouble" series is a continuation of the KPF-sponsored program that ran from September to November in 2022.