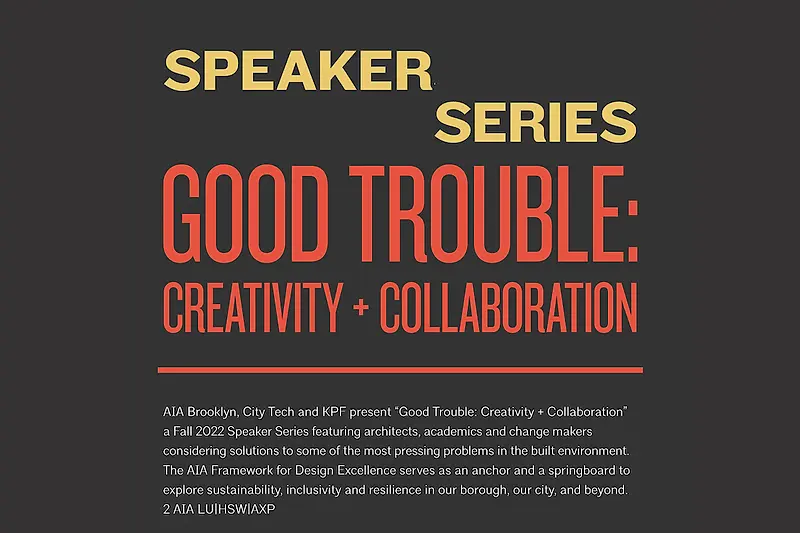 KPF Sponsors AIA Brooklyn Fall Lecture Series with City Tech
Beginning on September 21st, "Good Trouble: Creativity + Collaboration" spanned three events, focusing on the most pressing problems in the built environment.
Featuring architects and academics, the American Institute of Architects Brooklyn chapter offered three panels that invite industry experts to consider solutions to topical challenges.
On September 21st, "Design for Integration and Equitable Communities" focused on recent Brooklyn Public Library projects with Gensler, Mitchell Giurgola, and Tsao and McKown.
On October 19th, "Design for Resources" centered around material cycles.
The final event, "Design for Integration and Equitable Communities" on November 16th, had the panelists discuss international diplomacy
The events were held at City Tech's- New Academic Building at 285 Jay Street from 6:00 PM to 8:00 PM. Sponsored by KPF, each event was free to the public. Learn more here.