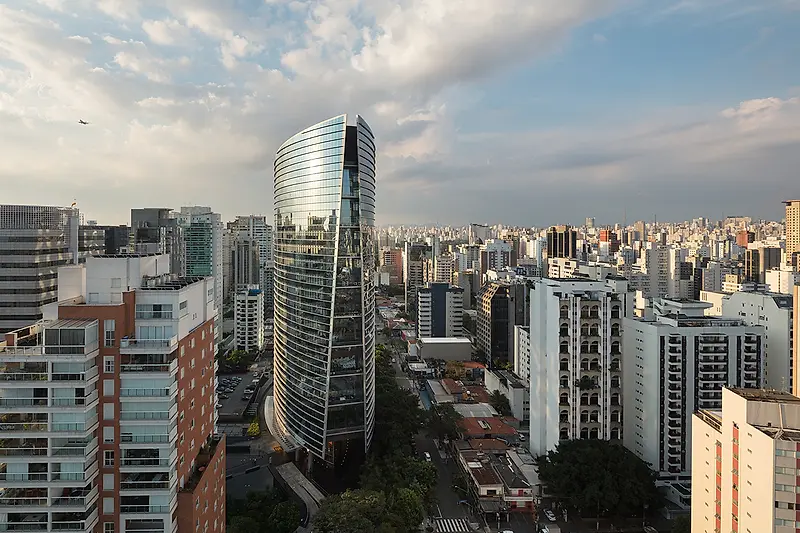 Bytedance Signs Multi-Story Lease in Infinity Tower
TikTok's parent company is moving offices in São Paulo after signing a 5-story lease in the KPF-designed building.
The short-form video app has had offices in Brazil since 2018, most recently occupying space in the São Paulo Corporate Towers. Moving to the Faria Lima district, the company is set to fill five floors in the Infinity Tower — "an iconic development in the city," writes CBRE in an announcement of the lease signing. "This transaction highlights, in addition to the building's well-known quality, the growing trend of returning to offices and an important milestone in the city's corporate real estate market." TikTok's lease in Infinity Tower is among the largest office occupancies in recent years, second only to Itaú, a Brazilian finance company, which leased an entire building.
Infinity Tower has been home to a diverse array of tenants, including Bloomberg, Facebook, Louis Vuitton, and Meta. Maximizing access to natural light, three-meter floor-to-ceiling heights are complemented by high-performance glass. The building's landmark identity, distinct entry experience, and quality at every scale have set a benchmark for the Brazilian market since its completion in 2012.
Read more here.