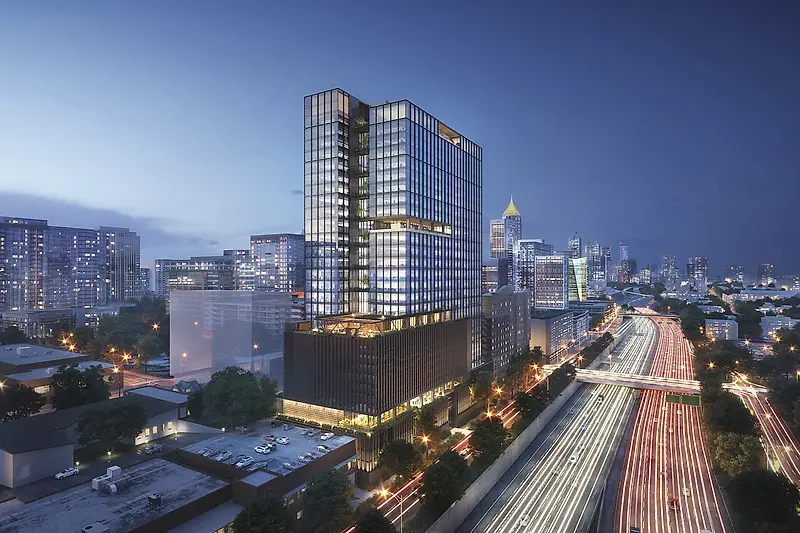 Atlanta Business Chronicle checks in on "Trophy Project" 1020 Spring Street
The local outlet reviewed the city's progressing office buildings in a recent article, highlighting the KPF-designed project occupying a prized plot in Atlanta's Midtown.
The Business Chronicle looked at six projects that are persevering , despite the recent slowdown in Atlanta's intown construction pipeline, attributed to higher interest rates and shifting demand. The projects will add over 1.4 million square feet to the city and contribute to an expanding portfolio of "top tier" or "Class AA" buildings.
1020 Spring Street is located within the 4-acre Spring Hill Mortuary, which includes a historic chapel, overlooking Tech Square. The building, developed by Portman Holdings, spans 525,000 square feet over 25 stories and features a hospitality-inspired office design. Along with above-grade parking, six opportunities for corner offices on each floor, and a penthouse terrace, tenants can enjoy lounges, a café, and a fitness center. The project is scheduled for completion in late 2024.
Read the full article from Atlanta Business Chronicle here.