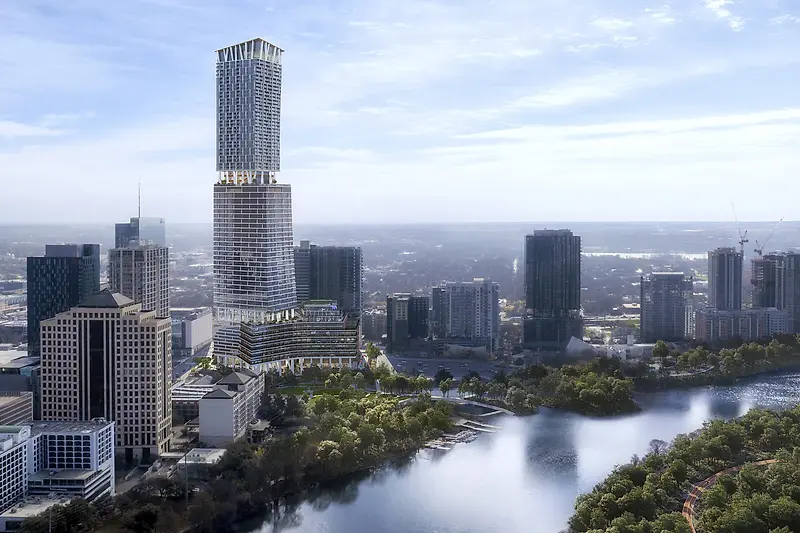 Andrew Klare Talks Waterline's Design and Influence with Bluebeam
The KPF Director spoke with the blog about the inspiration for and the challenges that arose while designing the supertall tower that will be the tallest in Austin upon completion.
In the article, "The Breathtaking Austin Waterfront Skyscraper Set to Be Texas' Tallest," Bluebeam's blog Built looks at the evolving city skyline and what the KPF-designed project hopes to bring to the downtown area. "Our project helps advance the goals of the Waterloo Greenway Conservancy to reposition Waller Creek into a linear urban park," Andrew shared. "Waterline will seamlessly integrate nature and architecture at the project's site, taking the utmost care and sensitivity when it comes to the environment at the creek and Lady Bird Lake."
Waterline rises 1,022 feet over 74 stories, making it Texas' tallest tower when it opens in late 2026. Andrew provided insight into the logistical decisions that were guided by the development process, "Given the character of the Rainey District as well as the access to the Waterloo Greenway and the Hike and Bike Trail, maximizing the amount of porosity of the public realm was a primary goal… By integrating a variety of programs vertically, we are adding density without creating urban sprawl and bringing 24/7 activity to the waterfront."
Read the full article here.