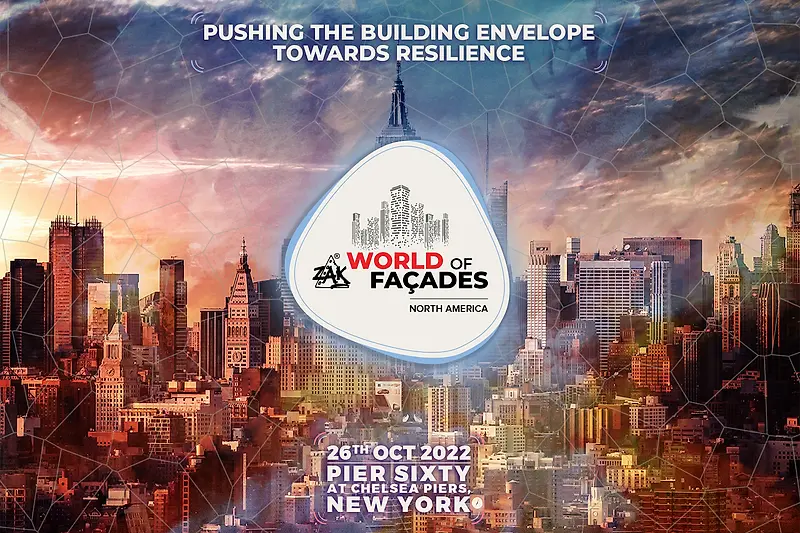 Alan Cation Presents at ZAK World of Facades
On October 26th, the KPF Computational Design Leader spoke on a panel focusing on the impact of emerging technologies on façade design and delivery.
During the panel "How Emerging Technologies are Transforming Façade Design and Delivery," alongside a panel of industry experts, Alan provided insight into how new regulations spur creativity, bringing more innovative solutions to markets, and how to create industry-wide data sets using collaborative digital tools that can reduce embodied carbon.
Alan was joined by Dan Reynolds, Senior Associate and AI Product Lead, Walter P Moore; Alexandra Pollock, Chief Technology Officer, Principal, FXCollaborative; and James Hickerson, Principal, Woods Bagot. Caitlin Mueller, Associate Professor, MIT Departments of Architecture, Civil and Environmental Engineering, moderated the panel.
Zak World of Façades is an international conference series on façade design and engineering, hosting one day conferences in over 30 countries. The New York event took place on October 26th at Pier Sixty at Chelsea Piers. Alan's panel ran from 2:55 PM to 3:30 PM. Learn more here.
Next month, Principal John Bushell will present Panorama St. Paul's at the UK chapter of ZAK World of Façades.