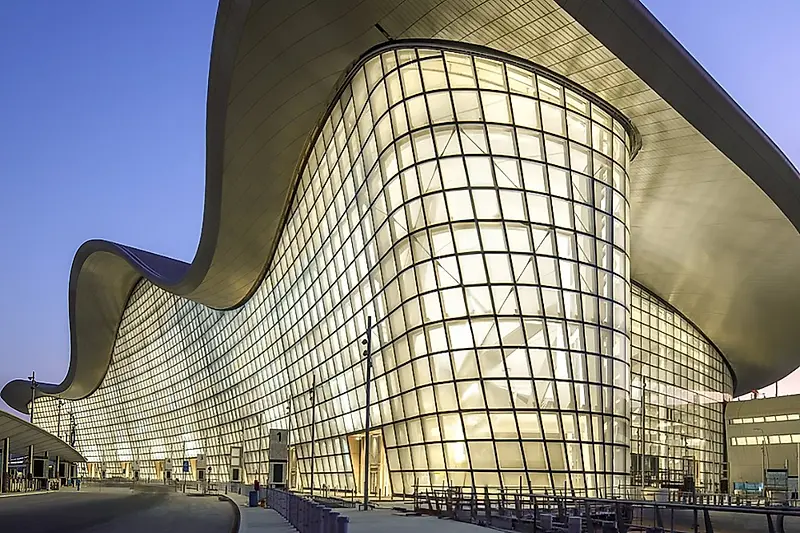 Abu Dhabi Airport's New Terminal A Welcomes First Passengers
Today, Etihad's ceremonial flight took off from the KPF-designed terminal, with The National UAE sharing scenes from the inaugural departure.
As passengers moved through the new Terminal A and checked in for their trip to New Delhi, they were among the first to experience the soaring spaces and cutting-edge technologies all designed to enhance the travel experience and reduce wait times. The article highlights the impact the terminal's opening will have on boosting the capital's economy and tourism sector. Elena Sorlini, Managing Director and Interim Chief Executive of Abu Dhabi Airports said, "the official opening of Terminal A today ushers a new era for air travel in Abu Dhabi…We look forward to sharing the state-of-the-art facilities available at Terminal A with the world and welcoming passengers to Abu Dhabi International Airport Airport's new home."
Once fully opened, scheduled for February 24, 2024, the terminal will process up to 45 million passengers a year, more than doubling the airport's current capacity. It can accommodate 79 planes at once and will service 117 global destinations. Passengers will have access to 163 retail and dining spaces spanning 35,000 square meters.
View the full article from The National UAE here.