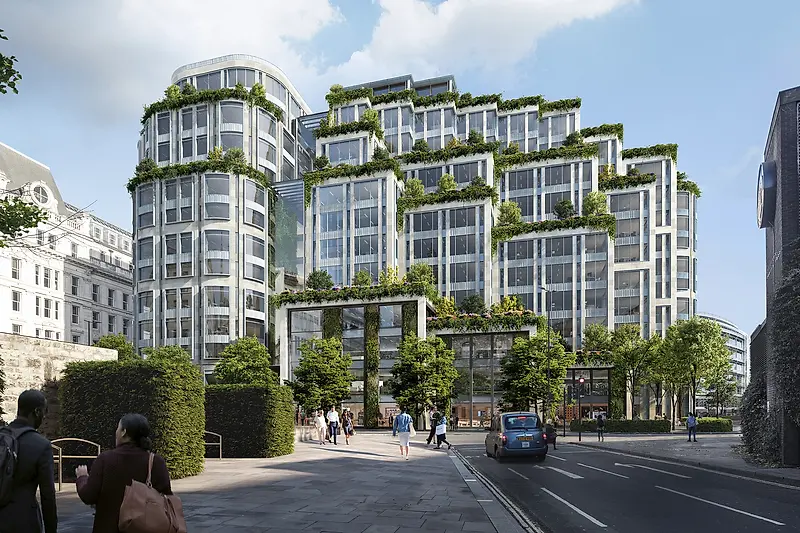 81 Newgate Street Points the Way Forward for the Next Generation of Offices, says The Telegraph
An article in The Telegraph highlights 81 Newgate Street, the Former BT Headquarters, as a retrofit project that will become one of London's most environmentally friendly buildings.
Rather than demolish and rebuild the decades-old office for BT, the building is being transformed to create a mixed-use destination and improve its environmental performance. "This will be one of the most efficient buildings in the City – it is right at the cutting edge of what is possible. And it is probably where all buildings will need to get to eventually", said John Bushell, KPF Design Principal.
"Corporates now want greener buildings that help them to build their own brand and attract the best talent, because these kinds of buildings are what the talent wants too," explains Aref Lahham, Managing Director of Orion Capital Managers, the developer behind 81 Newgate Street. "Institutions also want to own them, so it is fantastic from our point of view because it marries good business sense with the things that are also generally good for the world."
The redesigned development opens several spaces to the public. A street-level arcade will feature shops, and a lush rooftop terrace with a restaurant and a wildflower meadow will be open to the public. New, more flexible workplaces have access to their own outside terraces. Read the full article here.