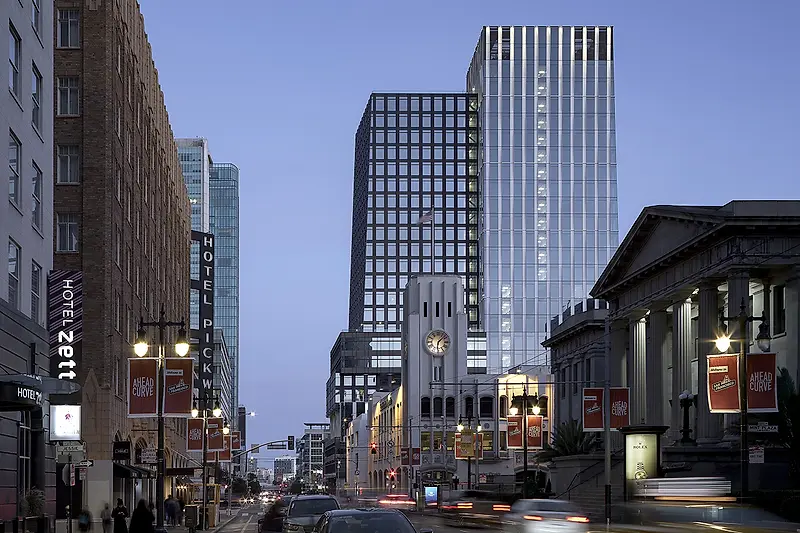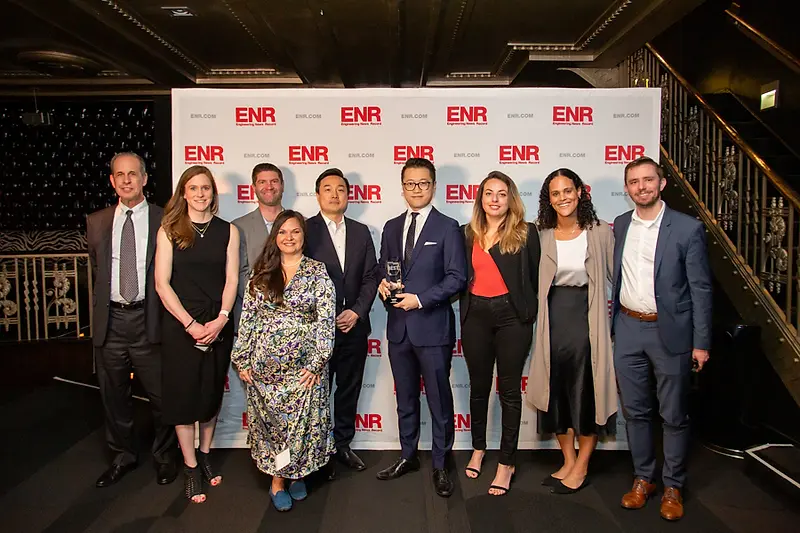 415 Natoma Named Best of the Best by ENR
The KPF-designed project in San Francisco was one of just 20 winners honored in this year's program hosted by Engineering News-Record.
Following 415 Natoma's win last fall in the ENR Regional Awards, the project has been nationally recognized as the best Office/Retail/Mixed-Use development. The office building distinguishes itself through its public ground-floor amenities. An interior living room extends outward via large sliding glass doors to the adjacent streets and the Parks at 5M, intermingling public and private. An arcade of retail and food and beverage options further activates the ground plane by inviting those visiting the adjacent parks to engage with the building.
The award selection process began last spring when more than 600 teams submitted their best work to the regional competition. Across 10 regions, juries selected winners in 18 categories, before further narrowing down the selection to the best of the best from the entire nation. The program was created to celebrate the pinnacle of design and construction achievement within the U.S.
Winning projects will be featured in the March 20 issue of ENR, and teams will be celebrated in New York City on April 13th and 14th at Pier Sixty at Chelsea Piers and the Edison Ballroom, respectively. Learn more about the awards ceremony here. View the full list of winners here.