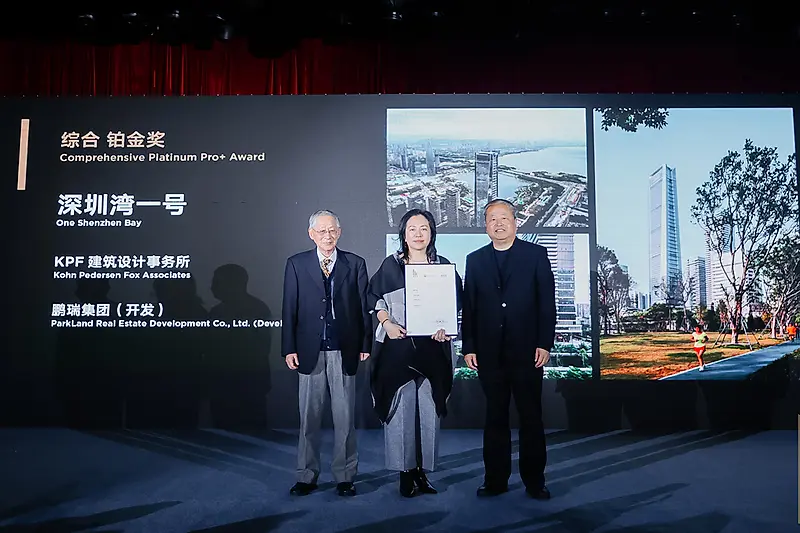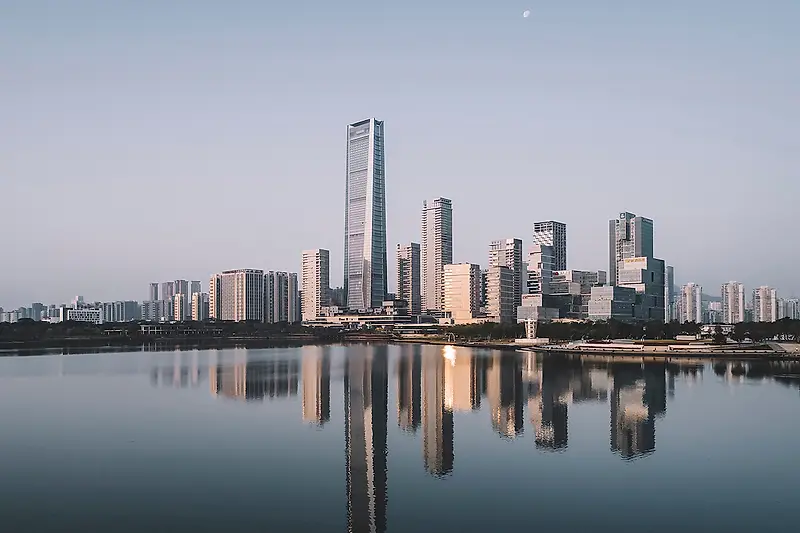 11 KPF Projects Win First Inaugural Pro+ Awards
11 KPF-designed projects won 13 awards across six categories, with One Shenzhen Bay receiving the Pro+ Platinum award.
Earning the Comprehensive Platinum Award, the top honor offered by the awards program, One Shenzhen Bay is a mixed-use development comprised of six high-end residential towers, an office tower, as well as a 338-meter central tower including offices, serviced apartments, and the Raffles Hotel. Modern and dynamic, the complex creates a cohesive neighborhood situated between the serenity of Shenzhen's coastline and the excitement of the Houhai District.
Other KPF projects honored in the Pro+ Awards include Hudson Yards, 18 Robinson, and Greenland Bund Center, all earning Gold in the Commercial Building category. China Resources Tower won gold for Interior Design. The fifth project to earn gold was Floral Court in the Urban Renewal category. Six projects won silver in the Commercial Building category, including Victoria Dockside, Ping An Finance Centre, CITIC Tower, China Resources Tower, Spring City 66, and SOHO Gubei. SOHO Gubei also won silver for Façade Design.
The first Pro+ Awards ceremony was held on December 19 at the InterContinential Shanghai Jing'an Hotel, hosted collaboratively by the Real Estate Architects Branch of the Architectural Society of Shanghai China (ASSC), the American Institute of Architects Shanghai branch (AIA Shanghai) and the Royal Institute of British Architects China Branch (RIBA China). The awards committee consisted of seven experts and 17 reviewers with a breadth of professional background and experience, along with six honorary academic judges.
2020 marks the first year of the Pro+ Awards. Learn more here.